NFT blogs have become one of the Internet's hottest topics. But it's not always clear why that's the case. Part of this is because NFTs can seem rather complex. But you're about to discover just why these blogs are such a vital resource. And, likewise, how you can take that newfound knowledge to the next level.
What Are NFTs?
Part of the reason why NFT blogs can seem mysterious is that NFTs have themselves obtained an air of mystery. But they're surprisingly easy to understand once you clarify some terms. NFTs are non-fungible tokens. Fungible simply means that something has equivalent value with items of the same type and is fully interchangeable. For example, the value of one quarter is the same as almost any other quarter. Two standard quarters are fungible – they have equivalent value.
But what if you had a rare quarter that was uniquely damaged during the minting process? That quarter would be unique and, therefore, non-fungible. And NFTs are similar. They're digital items whose unique identity is logged into an online ledger called the blockchain. You can dive deeper into NFT fundamentals and how to use them in the article "What Is an NFT? Non-Fungible Tokens Clearly Explained".
Video: What Is NFT? – Non Fungible Token
Play
The Importance of Following News of NFT Blogs
You've probably wondered how people go from humble beginners making small investments to major players with sizable assets. The answer to that question also highlights why it's important to follow NFT blogs. What makes the difference in an investor's success boils down to information. Think about what it takes to recognize whether ideas are viable or a pipedream. Or how to recognize rug pulls, scams, hacks, or phishing attempts.
It all comes down to a solid understanding of your medium and knowledge of which trends are reaching fruition. Likewise, keeping up with the latest NFT news means you'll know about new projects, investments, and what's garnering public interest. The other factor for successful investors comes from knowing which sources deliver news that's both reliable and timely. The best non-fungible token blogs also help highlight which NFTs are strong investments and which aren't likely to be profitable for you.
How Have NFTs Affected Different Industries?
You're probably aware that metaverse companies have been changing how most of the world does business. Everything from AR marketing to metaverse games has impacted their respective industries. But as you read the best NFT blogs, you'll notice a recurring pattern. When the metaverse impacts a business, so will NFTs. Of course, different industries are impacted by these technologies in different ways. Augmented reality might merge with sports to provide stats and NFT-based mementos.
Receive Metaverse Information & Related Topics
JOIN THE LISTYes, I would like to receive the newsletter from Metamandrill.com.
Musicians might make NFTs of their tracks. And almost every industry can use extended reality technologies to highlight their goods and services. Some metaverse brands even specialize in educational areas like medicine to help doctors hone their skills in virtual spaces. Every industry has something to gain from these new technologies. And you'll see even more examples of NFT's influence within the article "NFT Meaning for Various Industries; How NFTs Disrupt Digital Markets".
12 NFT Blogs To Follow
Up to this point, you've seen just how important it is to stay up to date with the latest news in NFTs. But the sheer scope of NFTs means that it's best to use a variety of different sources. Instead of just looking for a great NFT blog, you should keep track of a couple that is especially relevant to your interests. In fact, you might want to consider all of the following top NFT blogs.
NonFungible.com
NonFungible was created to serve as a complete NFT data resource. And in service to that goal, the site provides users with a wide variety of information about every aspect of NFTs. This includes sales, trades, and much more. On top of that, the site provides users with tools to help NFT enthusiasts make the most of their assets. NunFungible also hosts one of the best NFT blogs, which covers an equally expansive market overview. This is supplemented by a weekly newsletter that helps users stay up to date with anything they might have missed along the way.
NFTnow
NFTnow is more than just a blog. It's a group of people joined together with a singular goal in mind. They want to redefine how creators and the communities around them share in their generated value. In other words, NFTnow is one of the best NFT blogs to read if you're curious about the creation of all new economic models. Models which will hopefully generate prosperity for creative minds which spans across all disciplines. This is thanks to the fact that the blockchain and NFTs have themselves been able to impact almost every industry.
OpenSea NFT Blog
You might already be familiar with the name OpenSea. It's one of the top NFT marketplaces, after all. A marketplace where people can come together to exchange currency, mint NFTs, and buy and sell those commodities. But you can also see OpenSea as a huge community of people gathered around the ideals exemplified by NFTs. And that's exactly what's demonstrated within OpenSea's official blog. Yes, the OpenSea market is both one of the best NFT markets and one of the best NFT blogs. The blog contains official information about the market, along with general news and even some opinion pieces.
AirNFTs Blog
AirNFT is widely known as an NFT marketplace. But as with some of the other major players in that sphere, it's also among the best NFT blogs. The AirNFTs blog acts as a repository of news stories relevant to AirNFTs. This automatically makes the AirNFTs blog a must-read for anyone who makes regular use of the AirNFTs marketplace. Likewise, it's one of the best NFT blogs for people interested in AirNFTs underlying technologies, such as the Binance Smart Chain, Polygon, and Fantom. But the AirNFTs blog also runs stories about general NFT news, trends, and other essential aspects of NFTs.
NFT Calendar
Advance planning is a central part of investment strategies. And NFTCalendar aims to bring expert planning to the world of NFT investments. NFTCalendar earns its spot in the top NFT blogs by providing what amounts to the first calendar in the world of NFTs. NFTCalendar covers important general-purpose NFT news. But it's especially useful for people interested in NFTs with timed components. For example, some artists drop their entire collections at once. And others release separate pieces on different platforms. NFTCalendar makes it easier to keep track of all of those various events. It's also a tremendous resource for beginners.
NFT Gators
NFTgators serves as a central repository for NFT news and analysis. But what really earns it a place among the best NFT blogs is that it also serves as a solid educational tool. NFTs can be a complex topic. But the ultimate goal of NFTgators is to ensure everyone has the tools needed to understand NFTs and navigate those spaces. As such, you'll find more than just news. You'll also find expert analysis of what those new trends mean for NFT investors. As you keep up with the news on NFTgators you're also learning from experts.
NFTically
NFTically earns its place among the best NFT blogs largely because of who writes it. You instantly create a unique environment when you get blockchain developers and business executives together. And the importance of getting a look into their perspectives can't be emphasized enough. NFTically brings these experts together to discuss the latest news in the world of NFTs. And it also serves as the official blog for the NFTically NFT marketplace. Take all of these elements as a whole, and you get an important convergence of expertise. One that ensures you're getting both news and expert analysis.
NFT Evening
Accessibility is an essential part of any new movement. And NFT Evening deserves special note among the best NFT blogs for the fact that it's been so effective in educating people about the subject. The blog aims to participate in and advance NFT adoption in the mainstream by producing entertaining, informative, and, most of all, trustworthy content. It also manages to do so while broadening the scope of its content to include the larger world of the metaverse and NFT ecosystem. If something is tied to NFTs and the blockchain, then you'll find news of it on NFT Evening.
NFT Plaza
NFT Plazas was created in 2018 to help educate NFT enthusiasts across a wide range of subject matter. As you'd expect from one of the top NFT blogs, this content includes the latest in NFT-related news. But NFT Plazas also seeks to educate its audience. This ranges from content for the most advanced users to those just beginning their journey into NFTs and the larger metaverse. NFT Plaza's core team concentrates on covering the daily NFT news. While the blog's Community Content Team of 20+ specialists leverages their varied professional expertise to highlight how NFTs are impacting their respective industries.
Enjin NFT Blog
Enjin is a single title that applies to a larger project ecosystem of NFT-related tools. This includes tools intended to help take people from NFT beginners to experts in a short amount of time. And one of the critical pieces of the larger Enjin ecosystem is its blog. One feature that earns it a place among the best NFT blogs is Enjin's commitment to a larger cause. Enjin is dedicated to the advancement of humanity as a whole through the creation of blockchain-based virtual economies. This commitment extends to support of the UN Global Compact corporate responsibility initiative.
Today NFT News
Today NFT News was founded by professionals with a deep passion for NFTs, blockchain technology, and convergent areas such as the metaverse and mixed reality. The 20+ member team brings a diverse range of expertise to the table. This combination of passion, experience, and education provides an appropriately broad scope within the larger world of NFT blogs. But make no mistake, Today NFT News isn't just focused on technology. The members all believe that NFTs are the future. And they're eager to help educate people on the subject in order to do their part to change the future of finance.
Mintable NFT Blog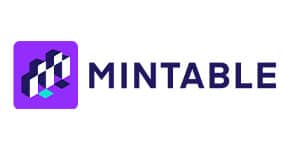 The Mintable NFT Blog serves as an outreach program of sorts for the larger Mintable platform. The Mintable platform is, in turn, built on top of the Ethereum blockchain. Ethereum powers a wide variety of different systems. It serves as the backbone of everything from cryptocurrency and smart contracts to NFTs. The Mintable NFT Blog is especially important within the larger context of NFT blogs due to the fact that it's news right from the source. You can be sure that you're getting the latest news about this particular blockchain because it's straight from the people developing and maintaining it.
Using NFT Blogs as a Guide to Digital Art Galleries
Part of what makes metaverse events so exciting is their ability to provide enhanced versions of events from the physical world. For example, you can browse through NFTs in a similar way to browsing art galleries. NFT blogs can also help you match your preferred browsing style to digital art markets. And don't make the mistake of thinking that only one type of gallery is represented. You'll even find NFT markets focusing on sports NFTs. You can discover more about NFT's ties to the art world in the article "NFT Art Guide; Meaning, Examples, Market Places, and How to Buy".
NFT Blogs Can Lead You to Solid Investments
When NFT blogs spark your artistic and entrepreneurial spirit there's only one thing for it – you need to buy some NFTs! But going from awareness of NFTs to owning them isn't always straightforward. It's vital to first understand how NFTs are categorized and how to make a bid on the marketplaces. Different markets tend to focus on different categories such as collections or cards. And purchases can function as an online auction or fixed price. All of the details you could need to start purchasing NFTs can be found in the article "Buy NFT Guide: How to Buy NFTs".
The best NFT blogs earn their reputation by providing cutting-edge, reliable, and ultimately actionable information. But remember that the value of information comes from using it. Making the most of the blogs means getting onto the markets and taking action