Canadian Women Are Shaping the Future of the Metaverse
Takeaways
This Women's History Month, we're celebrating diverse changemakers who are working for a more equitable future of technology.
We hosted a discussion with three influential Canadian women in tech, talking about their work, the need for a more inclusive industry and the future of the metaverse.
In honour of Women's History Month, we hosted a discussion with three Canadian women who are on a mission to make our world a better, more equitable place through the technologies they're building.
The Peak's editor, Sarah Bartnicka, sat down with Candice Houtekier, Dr. Rita Orji and Joelle Pineau to discuss the work they're doing to pave the way for inclusive and valuable outcomes for women everywhere as we build the future of the internet.
The metaverse is the next chapter of the internet, and our hope is that within the next decade, the metaverse will host hundreds of billions of dollars of digital commerce, change the way we work and support jobs for millions of creators and developers.
Our vision for the metaverse relies on people being in control of their experiences and feeling safe and secure. This can only be done collaboratively with others, including academics, developers, companies and, most importantly, the people who will use these technologies.
Meet the Women
Candice Houtekier, Founder and Director, Art Collision – Toronto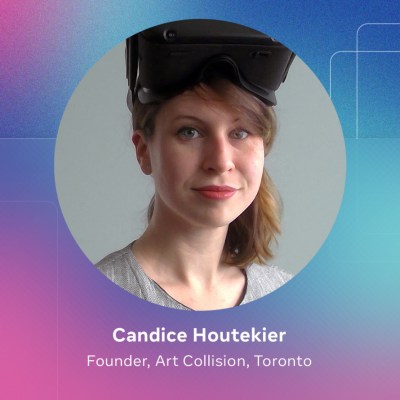 Born and raised in France, Candice Houtekier is the founder of Art Collision, a Toronto-based creative studio that helps organizations install art exhibitions and hosts events in VR. She has transformed the international art market by bringing artists and collectors into new realities. Because she imagines every industry to be in the metaverse in the future, she envisions a healthy ecosystem where all businesses can thrive.
Dr. Rita Orji, Canada Research Chair in Persuasive Technology and Associate Professor at Dalhousie University – Halifax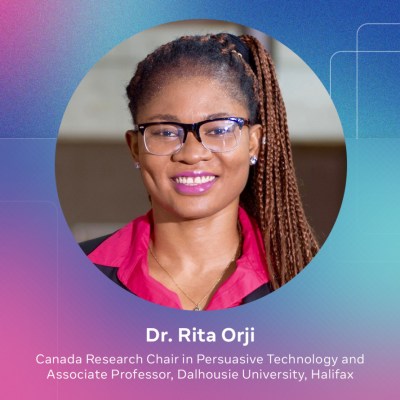 Dr. Rita Orji leads Dalhousie University's Persuasive Computing Lab, which explores how to design interactive systems, like apps and games, to support positive health and well-being outcomes in underserved groups. Her research includes interventions that use augmented reality and virtual reality for healthy behaviour change. Having grown up in a remote Nigerian village without access to electricity, Dr. Orji advocates for equitable access and participatory design so that technologies serve all people, including those from marginalized socioeconomic, gender, racial or differently abled groups.
Joelle Pineau, Co-Managing Director at Meta AI Research – Montreal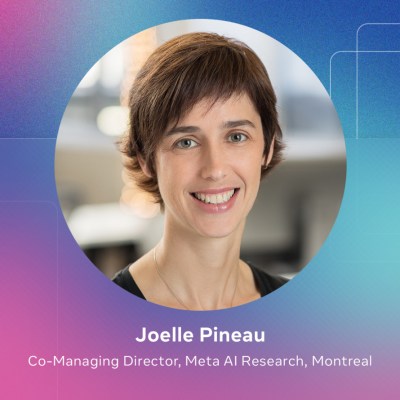 Joelle is Co-Managing Director at Meta AI Research and an Associate Professor at McGill University. Her research focuses primarily on developing new AI models and algorithms for planning and learning in complex, partially observable domains. This foundational research in AI will help bring the metaverse to life in the coming years.
---
Category
---
RELATED NEWS
Meta
We're announcing unrestricted grants for 17 Canadian labs working on research to advance innovations needed to build for the metaverse.