Web3 community: As the Web3 ecosystem continues to expand, so too have how people can connect and form communities.
I've been writing about Web3 – a term broadly used to describe the next phase of the internet – exclusively for over a year now, and one thing I've noticed is the emergence of empty buzzwords to describe vague concepts. But one of those buzzwords – "community" – is central to the mission of builders and investors in the space. Even when my screen-induced dopamine reservoirs evaporate, I still believe in the Web3 community, vibes and all.
Web3 Community
This is a good thing because as a journalist I am decidedly now a part of the Web3 community. Some may poke fun at our frequent use of Twitter Spaces and proclivity for shorthand slang – "gm" is a catchall greeting you'll likely see splattered across crypto Twitter at any given time. But beneath the Ape profile pictures and fast-paced hype cycles is a collective of people all contributing to the formation of a decentralized, blockchain-driven future.
Along my Web3 journey I've met interesting people, gained relevant career skills and fostered meaningful professional relationships. As the development of Web3 continues to expand, so too have the ways in which people can connect and form communities.
If you're looking to find your place in the ever-evolving world of Web3, here are some ways to connect with like-minded individuals, pulling examples from my own experiences along with insight from industry professionals.
Explore social platforms
As communities continue to pop up across a fluid Web3 landscape, there are several platforms known for attracting large numbers of crypto enthusiasts.
Evolved from its early days as just a platform for short streams of consciousness, Twitter is now a popular platform for people to share news, create dialogue and find community. This is particularly true for the crypto-curious and Web3-native crowds, who have embraced functionalities like Twitter threads and Twitter Spaces to engage in dialogue with a global audience. Twitter Spaces can be especially useful for people who want to listen in on a conversation before diving in – the Clubhouse-style audio tool is a mix between an expert podcast and a multiway phone call with your peers.
You can also follow influential thought leaders and artists in the space, who are sometimes marked with a blue check mark to indicate that their identity has been verified by Twitter. It's important to make sure you're only following official accounts, as scammers are finding increasingly creative ways to impersonate influential figures on the internet.
If you're looking for a list of who to follow on Twitter, Crypto Witch Club's ultimate Web3 follow list is a great place to start. Blockchain software technology company ConsenSys has also compiled a list of 40 Twitter accounts that matter, while blockchain development platform Alchemy has a list of the top Web3 developers to follow.
Discord is another popular platform for degens (an affectionate crypto term short for "degenerates") to communicate with one another. The video game communication platform created for online hangouts has been embraced by Web3 platforms and projects, many of which have a dedicated Discord server. To manage the flow of communication, these communities assign moderators, who are often volunteers or individuals who are personally vested in a particular project.
"To me, [volunteer moderators] are always impressive because you can see how much people care about these projects," said Aleeza Howitt, head of business development at Cowri Labs, the creator of decentralized finance (DeFi) ecosystem Shell Protocol.
Along with Twitter and Discord, there are several other notable "Web2" platforms that seem to be maintaining their relevance among Web3 advocates. Reddit, a tried-and-true community forum launched in 2005, is still a go-to place where crypto enthusiasts can crowdsource information and find subcommunities tailored to their interests. In July, Reddit launched an NFT marketplace and the platform recently made headlines for boasting more than 2.5 million active crypto wallets.
Similarly, Meta – the parent company of Facebook and Instagram – has embraced digital collectibles on its platform, with Instagram now testing minting and selling NFTs for a select group of U.S. creators.
And while established social media platforms adapt to new blockchain technologies, decentralized social media alternatives that use more censorship-resistant storage methods and crypto payment rails are also cropping up. For some, these platforms function as solutions to what many in the Web3 space consider to be a legacy of privacy violations and data overreach from social media mega-corporations.
Decentralized social media options are mostly still in the startup phase, though early waitlists are said to be brimming with enthusiastic first movers. For instance, Twitter founder Jack Dorsey's decentralized social network, Bluesky, reportedly received 30,000 signups last month. Meanwhile, other Web3 social platforms have been gaining a steady user base of regular contributors, such as the decentralized publishing platform Mirror, which offers an alternative to tools like Medium, Substack or WordPress.
Finally, while the metaverse as a concept is still in its infancy, there are several blockchain-based platforms like Mona, Decentraland or The Sandbox that host regular community events and offer virtual hangout spaces featuring personalized avatars. In fact, a number of metaverse art galleries, virtual worlds and music festivals continue to pop up across these platforms.
Look for IRL meetups and local events
If you live in a major city anywhere in the world, chances are sites like Meetup.com can offer a menu of in-real-life (IRL) events nearby. Sure, it may seem a little analog – why connect with your neighbors when you can learn inside the metaverse? – but even Ethereum co-founder Vitalik Buterin has been to a local meetup at the University of Toronto.
Of course, plenty of online-only networking opportunities exist for the Web3-curious (webinars and Zoom hangouts are still popular options.) But when possible it's helpful to connect in person with people in your geographic area. That way you can discuss your city's unique regulatory environment as it pertains to crypto, as well as brainstorm possible Web3 use cases for what your local community needs. You may even meet developers or professors from local universities, along with regional policymakers, who are likely building the foundations of Web3.
Connecting IRL is also a way to combat the inevitable computer-chair tech-neck that comes with the Web3 lifestyle while bridging the gap between digital and physical interactions.
And if there's no meetup in your area, you can start one. Years ago, Howitt ran a New York City meetup group, which drew a small but passionate crowd. Regardless of the turnout, she says the one-on-one conversations were well worth her time.
"We only had two or three people there," she said, adding that she's now best friends with one of the attendees. "He is now one of my very close friends in the space," she said. "So even if your meetup has only two people, those two people are going to have a lot to talk about."
Attend a crypto conference
Beyond your local community, it might be worth engaging with global communities of thought leaders, NFT artists, startups, affinity groups, developers, marketing specialists and art collectors by attending one of the many crypto conferences that have popped up in recent years.
There were at least 137 Web3-focused conferences globally in 2022, according to a spreadsheet curated by Crypto Nomads Club, a community for digital nomads and frequent travelers who meet at various crypto events around the world. The events can vary in price, and can range anywhere from free to $5,000 for VIP access passes. Frequently, attendees have the option to pay for their tickets in either fiat currency or crypto.
Many of these conferences also have satellite events planned around them, creating additional opportunities for networking with Web3 professionals. For example, in the Crypto Nomads Club spreadsheet the tabs for the last two conferences – DevCon and ETH Lisbon – contain between 100 and 120 satellite events each. Some seasoned crypto professionals may even forgo buying tickets to the official conference when satellite events are often good opportunities to make connections, said Howitt.
"There are always satellite events," she said. In fact, traveling to conference cities with an open mind acted as a catalyst for Howitt's current tech career: "I was staying with friends, and I ended up going to [blockchain] conferences. And I've continued that tradition now. It's my job now."
Most early blockchain conferences and hackathons – collaborative coding events – grew from Web3's cypherpunk tradition, Howitt added, starting from the first-ever Ethereum developer's symposium, DevCon 0, in 2014. Things have evolved over the years, and today you can find conferences tailored to different subcommunities in Web3, like Bitcoin Miami, ETH Devnver, NFT.NYC and DeFiCon.
In the weeks before or after these conferences there are often events known as hacker houses, or mini tech incubators, lasting a few days or weeks. Ecosystems and decentralized autonomous organizations (DAO) often sponsor hacker houses to incentivize developers by having them compete for project funding. Most still boast a collaborative and friendly spirit, such as the H.E.R. DAO hacker house at the Avalanche Summit in Barcelona, which funded 25 women developers.
Dive deep with an online educational group
Education is hugely important in Web3, even for so-called experts. As the space continues to grow and change, countless online groups have sprung up to help onboard newcomers and discuss industry updates.
Several low or no-cost educational groups exist that can connect you to hundreds of peers at whatever level you may be at. These groups typically host online Zoom sessions, throw IRL parties, arrange conference meetups, produce podcasts, hold Twitter Spaces and more. They also crack some jokes from time to time.
You can start with a free newsletter, such as CoinDesk's new Learn Crypto Investing newsletter. Look for both general educational platforms and affinity groups built for and by people you relate to. Women and non-binary people can check out educational groups like Boys Club, Eve Wealth, BFF and SheFi. Members of the Latinx community can find resources at Web3 Familia, founded by OP Crypto venture partner, Christian Narvaez and co-founders Orlando Gomez, Francisco Izaguirre and Magdalena Madrigal.
"Web3 Familia is an educational community focused on Latinos globally," Narvaez told CoinDesk. "We're Latino-focused, but we're not Latino-exclusive. We do everything in both Spanish and English. We also interact with others, so there's a broad network that goes beyond just the Latino community."
Apply for funding through blockchain ecosystems
For more advanced Web3 users with big ideas for a new protocol or decentralized application (dapp), blockchain ecosystems typically have a pool of resources to help jumpstart a project. As an investor himself, Narvaez encourages all first-time founders to seek grant funding or enroll in an incubator program before pitching your ideas to venture capitalists (VC). Becoming a grant recipient of one of the big blockchain players is not only a great way to find fellow builders and embed yourself within an ecosystem, it has financial upsides, too.
"[Ecosystems like] Near, Polygon, Solana and Ethereum have grants for projects to have their initial kickoff," Narvaez said. He suggests using these grants to build a minimum viable product (MVP), or a "rough draft" version of your dApp for early use. That way, founders can keep as much equity in their project as possible later on.
Once you've tested and proven your idea, you might seek out VC money from Web3-focused firms, assuming you've done the legwork, have a good product and foster the appropriate relationships. "I happily engage and help in any way possible," said Narvaez, "whether it's connecting people to our venture team for funding possibilities, and if it doesn't fit the thesis of the fund, [potentially] connecting with other VCs in the ecosystem."
Use your best judgment and DYOR
While these tips may open new channels for community building, engaging in online discourse may also invite scammers or spam into your inbox. Use the hashtag #NFT or #NFTCommunity on either Twitter or Instagram and it may trigger a deluge of bots sliding into your DMs asking for the private keys to your crypto wallet (which you should keep safe and never give to anyone). Not to mention the alarming number of fake crypto accounts across every social media platform, the nightmarish rug pull scams and market-swaying TikTok virality – all of which have, at least once, caused me to wake in a cold sweat.
Crypto investing is not for the faint of heart, but building and making relationships should be fun and stress-free. Some days, engaging with the crypto community feels like swimming with sharks (or their more benign cousins, the crypto whales). On other days, I feel proud to be associated with the collective of internet users working to align the future of our monetary system with prosocial principles. It's important to remember that many people believe that Web3 is a long game, and making relationships along the way is ultimately more fruitful than getting lost in the hype (and proceeding crashes).
There's a popular phrase in the crypto community – DYOR – which aptly stands for "do your own research." Personally, I attend Web3 events with a few healthy boundaries in place and maintain similar levels of skepticism and curiosity in most virtual-first interactions. Remember that the Web3 community is driven by a small but growing number of technologists, developers, founders and other curious minds who value financial sovereignty, institutional transparency and data privacy. And if that sounds like you, then you've got a seat at our table.
9 tips for building a thriving Web3 community
Published on
August 10, 2022
Over the last decade, the Web3 space has grown like the universe, rapidly expanding in every direction. And with innovation happening at incredible speeds, there's never been a better time to help build the future of Web3.
And yet, beyond the technological breakthroughs, people are the foundation of any successful project.
As Community Manager at Parcl, I devote my entire day working towards creating an active, innovative, and fun culture for the team and community, as we work towards bringing real estate to everyone.
In this article, I share my 9 best tips for growing a community the right way.
1. Align yourself with Web3 culture
It's virtually impossible to grow a thriving Web3 community without first understanding Web3 culture. If you're not a doctor and go to a doctor's only event, for example, you're likely not going to have a good time. While Web3 is evolving quickly, it's critical to understand how those involved in Web3 talk, act, and think.
Yes, that may involve using lots of memes (more on that below.) In general, folks in the world of Web3 are working towards building a positive, inclusive, and better future using blockchain and crypto technology. While each community will be special, investing the time to learn about the most popular communities can give you an edge in growing yours.
2. Community is everything
While "community" isn't unique to Web3, there's no denying strong communities have played a foundational role in some of the most successful Web3 projects we've seen to date. From Bored Ape Yacht Club to Pudgy Penguins, a strong community culture can often be the difference between success and failure.
Having been involved in building multiple communities myself, I've noticed there is almost always a strong sense of unity and support when it comes to the overall mission of Web3—breaking the status quo & putting power in the hands of individuals rather than corporations.
It's truly inspiring to see anonymous people from all over the world coming together to innovate this space and lay the foundations for future Web3 pioneers. I believe this comes from the fact that Web3 is working towards being a very inclusive space where anyone can share their ideas, contribute, and ultimately make a difference.
While having a great product and team is important, your product's success will often be determined by the strength of your community.
It's very important to educate your users on your product and be open-minded to community feedback and ideas for improvements. Your community is your anchor that helps navigate the ups and downs of building in Web3.
3. Be clear with your intentions
When it comes to community building, your intentions matter. Your fans and users must know you're in it for the long haul. With many scams and projects out to make a quick buck, it's essential to communicate your vision and demonstrate your commitment to growth.
If you build a Web3 product that brings something different to the table for example, your drive to make a game-changing impact in the Web3 space will be noticed and attract users who are actively interested in getting involved and contributing to your product's success.
Being in the early stages of Parcl, we try our best to communicate our intentions through visual and written content to ensure that our users have all the resources they need to do their due diligence.
As with any company, we've had our fair share of bumps in the road, but we do everything we can to be transparent with our community which has been with us since day one. You don't have to be perfect but always over communicate with your community.
4. Have a sense of humor
Although the Web3 space is very tech-heavy and complicated, there is a big meme culture on social media. Memes have been around for decades, and it's funny to see how they have become a way to show the comical side of Web3. People love entertainment, and what's the best way to show that on the internet? Memes. That's right!
‍
At Parcl, our community loves meme culture which plays a large part in our everyday communication.
For that reason, your project needs to show the fun and human side so you can engage with your community and outsiders. Even though we're online, people enjoy seeing a project's personality. Having a sense of humor is a secret ingredient in making your product stand out from your competition.
Before constructing our Parcl community, I spent time learning from other NFT & DeFi projects and how they successfully integrated memes in their communities. I love how memes create a fun environment, so I decided to take this route with Parcl to energize our community and possibly attract creators in the community who love making community content.
So far, it's worked incredibly well, and it seems our community is very appreciative. We have a community member named Fedor who posts daily Parcl memes that everyone loves.
As someone who loves memes, I may be a little biased, but I feel for many, humor and memes are the deciding factor as to whether or not they get involved with a project!
5. Get involved with other communities
Most Web3 projects use Twitter and Discord to engage and grow their communities. If you're new to these platforms, it can often seem a little overwhelming.
That said, exploring and joining other Web3 communities is the best place to start. Follow a bunch of projects on Twitter. Join dozens of Discord communities that interest you.
Getting hands-on experience will help give you a taste of their personality, organization, structure, and overall community sentiment. Ultimately, you want to use this opportunity to come up with creative ideas on how you want your community to look like.
While constructing our Discord community, I pictured our community to be a vibrant space for our users to learn, get involved, and have fun with our team. To fulfill my vision, I ventured across many vibrant communities such as Pudgy Penguins, Dopex, Smol Brains, Nifty Degens & Portals to help with my creativity.
In the end, remember to have fun while building your community.
6. Be consistent
As your community grows, many users will have their eyes on your team's ability to deliver on announcements, developments, and events at a consistent pace.
Lack of consistency may reflect disorganization in the team, which can cause many users to leave your community. While product setbacks happen, it's critical to always communicate with your community. One of the worst things you can do to dampen your momentum is to 'ghost' your users as far as updates are concerned. Again, with the unfortunate amount of scams in our industry, keeping your community updated is a must.
On the other hand, being consistent will show how strong your team is, and your ability to handle growth will generate trust and excitement within your community. Projects who consistently ship and communicate regularly with their users are miles ahead of those that aren't consistent.
7. Be transparent
Just as being consistent is essential in building a thriving community, so to is being transparent. While "transparency" has become somewhat of a buzzword over time, your users and fans will appreciate you being open about the challenges you may face as you grow.
By default, Web3 communities have come to expect open and transparent information. Users enjoy being able to have easy access to all information, such as team member backgrounds, whitepapers, Github, roadmaps, and product developments, so that they can do their due diligence and have the reassurance that the team is on the right track.
If there's a delay in your product development, communicate that! If you've changed the timeline on your roadmap, share that information as well. Being transparent can help boost your community and build trust among your users. Again, it's not about being perfect. It's about being open and honest about the state of your product and company.
8. Involve your community team in key decisions
Your community team is a bridge between your core team and the community. Because your community team is the most active in your community on a day-to-day basis, they have insights that other teams may miss.
Community managers are not only the bridge between the core team and the community, but they are your eyes and ears with a close relationship with your community members. CMs can be incredibly helpful in sharing insights on the strength of your community and allow you to adjust where needed.
Ultimately, your community team will have the best understanding of the culture of your community, which can affect decisions made across marketing, sales, product, and more.
Community managers should be your go-to for community feedback on your product and learning more about the community sentiment.
9. The small things count
Going the extra mile can really help you stand out and dramatically improve the growth of your community. Here are a few additional tips I've found to be helpful with us building our community at Parcl.
Make sure your community team is engaging with and answering questions or comments regularly.
Although the core team is often busy building, having members of your team outside of your community managers can really spark energy and excitement. There's nothing like the ability to have a quick chat with a CEO of a growing project.
Incorporating community content such as custom memes, Gifs, and emojis into your community hub can help users create a fun environment in a natural setting.
Use your community for marketing. In Web3, often, your community is your best marketing tool. Why spend thousands of dollars on buying users or paying influencers to promote your project for short-term hype when your community can be just as effective? Host community events, run contests, and encourage your users to share their excitement for your project.
Why Community Is the Most Critical Aspect of the NFT Space
Communities are critical in the NFT space, as they are your startup's customers, supporters and funders.
By Aaron Vick
Opinions expressed by Entrepreneur contributors are their own.
Oh, the days of watching the convex monitor refresh downwards as your modem finally made that lingering tone, letting you know the connection to a bulletin board system ("BBS") was successful. Though mostly asynchronous, these communal BBS portals were the first online communities that evolved into the local internet service providers ("ISPs") before AOL mass mailing CD-ROMs.
Those are my Web0 memories from the early '90s, and each year has been an incredible journey as technology continued to expand our capabilities. Pathways for us to share and surf the unified expanse of human output grow daily as technology evolves, creating smaller and smarter devices. The unlimited ability to connect, search and discover on the vast digital highway created mental paralysis in the Web2 social media era, leading folks to band together en masse, electing hate as their commonality.
Related: How to Build a Strong NFT Community
As expected, this Icarus race to build massive online "communities" centered around dislikes and impersonal connections fueled groupthink for political elections and world news while flying towards its impending inflection point.
Today's connected technology exponentially changes our boundaries for community. Madison Cansler, a digital social strategist with Mad Connects LLC, notes: "Web3 is establishing a decentralized, digital highway for people to connect on their own terms to form communities that fit their needs & beliefs."
The massive online groups in Web2 have begun to unravel as many exodus to smaller communities. This trend seems to mimic the U.S. suburbs expansion of the 1950s and the online BBS we connected to via modem back in the 1990s. Both events were enhanced via technology, relying on advancements in their respective "highways" and "vehicles."
Post World War II, the automobile saw explosive growth due to mass-production assembly lines, ideated by H. Ford, expanding globally across many brands. In the U.S, the creation of the Federal Highway Act of 1956 continued suburban expansion, and established production facilities pushed the want for more automobiles. Folks could now move out of the city but still utilize automobiles to get back and forth to jobs still located in downtown areas. Of course, vehicle technology enhancements, such as the ability to travel further distances than ever before, were instrumental in suburb expansion.
With today's connected technology accelerating communications, we are now seeing virtual communities form around the decentralization of information. In essence, Web3 has established a decentralized digital highway for people to meet and connect with communities that fit their needs. This new digital era enables our world to bring back localism as we see Web3 communities emerging.
Related: Why a Community-First Approach to Web3 Marketing Works Best
Communities are imploding
As of the 2020s, we witnessed a shift back to smaller communities. This shift especially rings true in the early stages of Web3, where groups are forming based on real connections and complementary skill sets. The Web3 movement is notably similar to the 1990s, where the playing field was somewhat open to anyone with an idea and a computer.
Today, we see this barrier to entry lowered by a single mobile phone or an internet cafe. Artists and technologists have been able to harness the utility of Web3 and build a communal culture around the technology's foundational tenets: transparency, accountability and sustainability.
In a small, but vocal corner of Web3 resides the emerging NFT market. The space has grown exponentially over the last few years and has begun to make waves in mainstream media. Due to a handful of successful and notable NFT projects, like the Bored Ape Yacht Club founded by Yuga Labs, the space has been migrating from innovators to early adopters. However, the speed at which projects launch has been unprecedented compared to any prior models, such as Web2 SaaS startups, and is critical to build and know your community.
Related: Web3 Is the Future of the Creator Economy
Types of NFT community members
Communities are critical in the NFT space, as they are your startup's customers, supporters and funders, with some becoming good "frens!" — yes, startups are now referred to as "projects" in the NFT space, as no one wants to overextend promises in this current reset to the technology playing field. It's important to note that "community" is a blanket term in the NFT world and may be further segmented into Fans, Adopters and Curators.
The Fan community is a group of people who are committed and loyal to your project, its vision and its future. Fans are often the most vocal and active supporters of your project, because their belief in your work influences their beliefs about the future of blockchain technology.
The Adopters community includes those who join for early access to new features, customizations, unique IRL tie-ins, IP rights and project utility. Many adopters from the BAYC community have launched restaurants and cannabis strains using a bored ape as the mascot. These adopters have continued to bring awareness to the NFT projects and their individual brands. At Apefest 2022, even Snoop Dogg and Eminem showed their adoption of BAYC for their latest music single and the food trucks serving fans outside the festival doors.
Finally, there is the Curation community, which focuses on pushing content and storytelling to help foster the growth of your project. Curators may already be engaged with other communities and can bring additional awareness to the brand.
As an example, prolific NFT evangelist and MMA fighter, Keith Berry, is a strong advocate for Web3 communities. Berry is a known voice in the NFT space and believes the future is digital ownership. He openly promotes his vision on billboards and social media via his public art buying spaces in the hopes of onboarding emerging artists into Web3. His ethos is also echoed by the full team building a communal Web3 ecosystem for onboarding everyone into the new internet. Berry tweeted, "I align with Royal Goats Club because I see longevity in the project & team. I know my audience connects with the vision & utility, so LFG!" Finding synergy leads to a strong bond between a curator and the project, allowing authenticity to prevail.
In conclusion, the most critical aspect of the NFT space is community. The adoption of NFTs will be driven by collaboration between fans, community members and ambassadors. You must know your audience and how you want to help them achieve their goals, or you'll be spinning in circles with no compass! Without a strategic community plan and built-in audience, your project will likely be dead on arrival.
*Disclosure: Aaron has met and spoken to numerous folks & projects cited in this article. Aaron has advised the Royal Goats Club regarding long-term strategy and holds numerous NFTs.
Build Community in Web3
Learning Objectives
After completing this unit, you'll be able to:
Describe and define the metaverse.
Describe main components of the Web3 community.
Explain the utility of DAOs and dApps in building community
Where Worlds Collide: The Metaverse
As we've discussed, we're in the early days of a new version of the internet called Web3. It's being built on trusted, decentralized technology accessible to all. Platforms, apps, and data won't belong to large platforms—they'll belong to users.
Some people are calling this new internet the metaverse. The metaverse is a new reality that reimagines how we interact with the world around us. Playing Fortnite or roaming around Roblox are great examples of Web2 metaverses, the difference is that the Web3 metaverse is backed by the chain.
The terms metaverse and Web3 have been used interchangeably, but they have inherent differences. According to Oxford Languages, the metaverse is "a virtual-reality space in which users can interact with a computer-generated environment and other users." Users will only be able to jump between digital worlds with ownership of their assets intact if the metaverse is operating on a decentralized platform.
Web3 enables a more equitable metaverse, allowing for true ownership (and interoperability) across many metaverses/gamescapes and virtual realities. For example, a sword bought for one game could now be used in another.
The metaverse is where the Web3 community comes together to connect, learn, game, and engage with people around the world.
Community Comes First
Community and collaboration is central to Web3, providing a foundation that improves the likelihood of success and maintains relevance of a project, idea, event, and so forth.
The strength of an online community's network is not only determined by how many people make up the community, but also the participants' engagement on social media and community discussion forums. The decentralized nature of blockchain emphasizes the importance of community as a pillar of the next generation of internet.
So where are these communities if everything is decentralized? The short answer is, they're everywhere around the world. They're communicating via messaging platforms and social media, and organizing live events to attend together. Having tremendous reach and engagement across Discord, Twitter, and Telegram, these communities of diverse individuals are able to have a real impact. Since the foundation of these communities are messaging based, users are more engaged with content on the platform and have deeper connection to the people and content. They're participants rather than simply users.
One way communities come together in Web3 is through DAOs and dApps. Keep reading to learn about these two functions of Web3.
Decentralized Autonomous Organizations
A decentralized autonomous organization (DAO) is a group or collective made up of individuals who organize around a common purpose. They're managed by smart contracts, powered by tokens, have a shared treasury, and are governed by community voting. Examples range from the development of open-source software to a crowd-sourced attempt at purchasing the US Constitution.
DAOs are to Web3 what open-source projects are to Web1. DAOs are made up of people who share common goals and objectives, visions, and values. These groups unite to produce products or deliver services, and members/contributors are rewarded for their contributions to the collective.
DAOs represent a framework for community and shared responsibility—what companies represent in the context of Web2. This framework might very well function as the underpinning for the future of work (the next era of the gig economy).
Decentralized Apps (dApps)
Next, we have decentralized apps (dApps), which are applications (software), built on a decentralized network (blockchain), which combine a smart contract and a front-end (UI). dApps use the same front end as Web2 apps, but rely on blockchain technology rather than centralized servers or other centralized databases.
Web2 applications like Instagram or Twitter differ from Web3 applications in that they're owned/operated by centralized authorities (for example, companies like Meta).
In the case of Web3 applications, no central authority or governing body has absolute control or governance rights when it comes to data recorded on/by the network. Instead, the data is verified by a decentralized peer-to-peer (P2P) network of computers.
In the future, we can expect that media, gaming, and finance industries will see a significant shift toward dApps, as they provide greater ownership for creators, enable play-to-earn, and create faster and more secure transactions.
Bringing It All Together
Each of these technologies—blockchain, cryptocurrencies, metaverses, DAOs, dApps—are paving the way for significant changes in our personal and work lives. But it's the combination of these technologies that provides the foundation for Web3.
We can easily imagine a bright and shiny future powered by the increasing use cases and applications of blockchain technologies, but if we're not careful, these can be a destabilizing force for society.
The same way that the two previous internet revolutions had positive and negative impacts, new technologies in Web3 carry potentially negative repercussions. Putting the control in the wrong hands can alter our future in undesirable ways if the goals are not aligned with the common good.
It's a new era. Governments, business leaders, the scientific community, and citizens need to work together to define the paths, lead with values, and direct the technologies of Web3 to create sustainable applications and a more equitable, diverse, and inclusive society. Read on to learn more about approaching Web3 with ethics, trust, and safety at the forefront.
How to build a web3 community: the ultimate guide
Building a community is vital for the success of any web3 project.
Decentralization, innovation, and web3 development are only possible through people, and in order to make that happen, there must be a united community that fights for the initiative tooth and nail.
On the other hand, the credibility of web3 projects is still negatively affected as a result of countless fraudulent schemes that persist in continuing and tainting an otherwise promising concept. Building a community not only benefits the project but also earns it more authority.
It does come with its own set of challenges, though.
Creating, managing, and growing a community is time-consuming and requires effort, but don't let that discourage you – in this guide, we'll show you everything you need to know to build a web3 community from the ground up.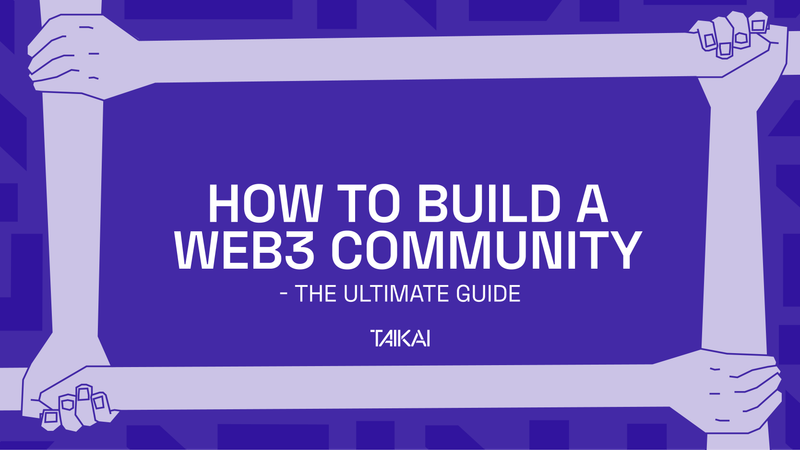 KYC – Know your community 👀
The playful adaptation of the KYC acronym (know your customer) is pretty self-explanatory. And it is, perhaps, the most important step of all.
Knowing your community, even before having a relevant dimension, entails going in search of the right community in the right places.
Seek developers if you want their expertise. Look for holders, investors, and crypto aficionados if the project is economic in nature. If you want to focus on content creators, make sure they are expressive in your community, and so on. Otherwise, you risk listening to the wrong groups and stalling your growth.
The best social media and communication channels for web3 communities 👋
Telegram, Discord, and Twitter are, unsurprisingly, the three most popular social networks among web3 communities. Nonetheless, we will mention a few more below so that nothing is overlooked:
You don't have to be present in all of them at the same time; instead, focus on the ones where your target audience is and expand from there.
Choosing one of them to launch your web3 community is also a viable option, but you can bet on both Discord and Telegram, as they complement each other:
On Discord, it's simple to create and boost servers to focus on specific themes, and it is also versatile (text-only and voice-only channels can be created) and multiplatform. Discord also allows you to broadcast transmissions and its feature list keeps improving regularly. It's one of the most complete platforms available.
Telegram, unlike competitors such as WhatsApp, has no limit on the number of members in its broadcast lists and allows users to send files up to 2GB in size. It is also possible to use the app to send notifications and sticky notes to your web3 community.
On the other hand, when creating a web3 community, it is critical not to overlook one of the social media platforms with the most technology-centric user base: Twitter.
Explore Twitter's advanced search for web3 discussions and begin following and conversing with influencers in your niche. You will most likely find a diverse group of people on this social network who are interested in becoming a part of your community.
Discord and Telegram are amazing tools to engage and manage your community, but Twitter is a much bigger field of play. All these platforms complement each other and work great as a whole.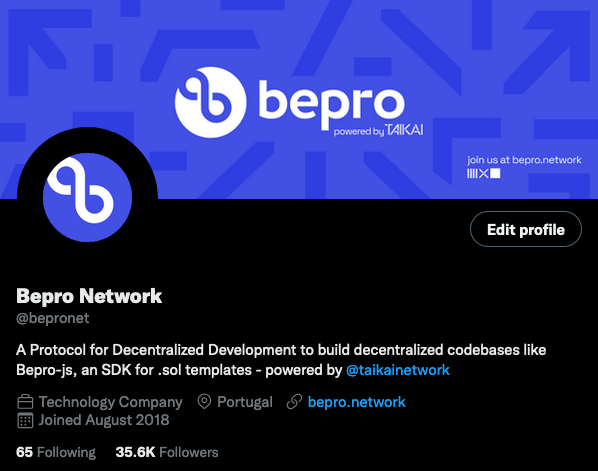 Web3 community goals 🎯
More than just establishing a web3 community, you must establish a primary goal. Of course, you can have secondary goals, but one of them should be your top priority.
Working side by side with some internal and external stakeholders, conducting good research (asking and listening to get to know your audience well), and collaborating may help to clarify the business's most pressing needs that the community can assist with.
It is critical at this point to align your community goals with your project goals.
Let's look at an example. Suppose you are building a DAO (Decentralized Autonomous Organization). In that case, it is important to bring people closer and, as a result, some of them may turn into brand advocates, in addition to investing in your DAO.
Attracting brand ambassadors could be a goal for your new web3 community and the reason for its creation, with a secondary goal of attracting investment to the DAO. Other possible objectives include increasing sales, improving retention rates, earning investment, finding business partners, improving employee abilities, and so on.
Since you have an end goal in mind, you could direct community behavior around it by considering what actions and debates you want the members to be involved in.
Calling out your team on opening topics related to your goals is a smart way to do this. Expanding on topics raised by others is also a good practice.
Remember, as well, that creating surveys is a way to engage and orient the web3 community debate. Keep in mind that you must also be transparent. As a result, discovering and communicating your goals to the community is also a good practice.
How can you measure the "health" and growth of a community? 🚀
It's up for debate, but we believe it's preferable to have a smaller web3 community with a high level of engagement, rather than thousands of members with a low one.
Web3 communities with thousands of members but no discussion are merely a vanity metric, and worse, they put out the idea that the project is dead.
As a result, in order to measure your web3 community, your KPIs (key performance indicators) must be aligned with your goals.
Metrics to consider when launching
When you're just starting out, you will need to closely monitor some operational metrics.
At this stage, every new member joining your server or channel will feel like a victory.
More than the metrics themselves, understanding where the members came from, why they are joining, and measuring the impact they have on the project are the extremely relevant insights to have early on.
It's also important to track the number of posts and engagements, which include comments, reactions, and determining whether or not a topic has evolved into a productive debate.
As the community grows, you will face the challenge of maintaining high levels of engagement, so now is the time to measure the health of your base. In other words, keep an eye on the ratio of active and contributing members to total membership. It's known as the "vibrancy metric."
Observing the maturity
Tangible goals are really put to the test at this point in the analytics because you need to know if you've met your primary goals now more than ever.
When your web3 community is becoming mature, after solid growth, you should be prepared for a drop in numbers. So, never take your gaze away from your engagement.
Also, be aware that mature communities reward brand advocates. You can look for ambassadors on social media platforms like Twitter and find those who would help you as a community manager by rewarding them with exclusive content or even starting a brand ambassador program (we cover ambassador programs later in this article).
👉 Learn more about brand ambassadors
Moderation 🚨
Once you have a web3 community, make sure the rules are clear while maintaining a positive and light atmosphere. Moderation is necessary to ensure that debates flow as smoothly as possible while remaining relevant. It also ensures that all members feel comfortable participating on an equal footing.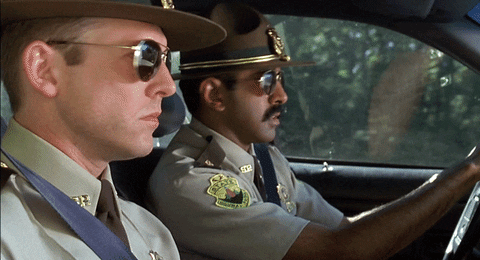 Web3 community policy
A good way to do so is to draft a web3 community policy that includes the following provisions:
Make it clear who you are and why you are promoting the community.
Focus themes that people can explore to avoid distortions. In general, a web3 community will discuss topics such as blockchain, DeFi, gaming, rewards, cryptocurrency, tokens, and so on.
Create policies that prohibit discrimination, investigate culture and social norms, and promote diversity in expression.
Clarify that moderators do not favor one group or an individual over another.
Set language policies to help you avoid a house fire.
Indicate whether or not some posts that violate community guidelines will be deleted.
If someone violates the community rules, make it clear what kind of sanctions will be imposed and how many violations are permitted before suspending or banning someone.
Here's an example of GitHub community guidelines.
Managing the community
To begin, keep in mind that moderating a group on Discord, Facebook, Telegram, or Slack is a unique experience. So, at the very least, it should be appropriate to focus on one or two channels (we recommend Discord and Telegram) before expanding your community to other platforms.
This is also necessary in order to properly greet visitors. Make sure everyone is introduced with a few words of welcome. Everyone feels at ease with this attitude.
You want to keep the house in order as a good moderator. You must be patient and understanding. Avoiding judgment while consistently providing feedback to users, encouraging positive interactions, and removing any inappropriate comments will ensure that everyone has the opportunity to express themselves.
Primary concerns to be aware of
Spam/fake-news
Strong language
Unrelated topics
Foreign languages
Self-promotion
Demand for updates
Personal disrespect
Information leaks
Bring your team
Make sure that as many of your team members as possible embrace your web3 community and join it (& enjoy it!).
It is also important to bring your team to the debate in order to facilitate, mediate, and keep the community focused.
After all, you won't be able to keep up with the debate all the time, and having the team help as moderators may make it easier to distinguish between trolls, haters, spam, and people who don't know how to express themselves properly.
Begin and respond to conversations
Another reason to have more than one moderator is that your team may initiate new discussions.
The most important thing you can do to help your community come to life is to ask good questions that make people think and engage in debate.
Keep an eye out for what people are asking. It is critical to respond to and comment on genuine topics, even if they appear to be a little silly.
Communities normally have a necessity for reassurance, and that's totally expected. Members often want to have status updates, and learn more about the team and the work in progress. Reassuring them often of what's happening is important to keep a healthy community and clear rumors.
Mod Admission
Community managers are usually long-term supporters, available during significant time periods, who have particular skills or insights, either about the project itself, or social tools, in general.
Also, a great moderator is a light tempered one, used to type and react quickly, fluent in day-to-day English and with improved soft skills and a sense of accountability
You should identify these members because as the community grows, you may require more moderators to assist you. Active members who respond to conversations proactively and have a habit of helping other members are the best candidates for a new moderator role.
This sense of collaboration is one of the most important abilities for moderators, but there are other skills required as a community manager:
Being a leader;
Always being courteous to other members;
Possessing exceptional interpersonal and communication skills;
Flexible and willing to work on a part-time basis;
Being able to deal with unforeseeable community situations;
Analytic, creative, proactive and multitasking.
If you notice these skills in one or more members of your web3 community, don't waste time and speak with them privately. We are confident that they will be flattered, and there is an advantage here: they are already well-known members of the community.
Another possibility is to create a formal position for a community manager. In this case, you could promote a hiring challenge with TAIKAI, for example. It's a way of validating profiles and rewarding community members with crypto.
👉 Hiring remotely? This remote hiring tips can help you find the best talent online.
Aside from that, there's no need to be embarrassed if you don't have a budget and the position is unpaid. You should, however, properly reward them.
This could be accomplished through benefits such as free and exclusive access to content, beta testing positions, merchandising, and other non-financial perks. And, of course, you can always reward them with your own crypto token.
Leading duties of community moderators
General coordination of a community management team, accounting for their needs, schedules, and reports.
Regular attention to an open teamwork environment.
Cross-platform moderation
Reviewing content based on the community standards, and general good conduct on the web
Overall understanding of the product/project
Daily maintenance (chat groups, channels, or bots)
Updating the management team on good standards and best practices
Focus on technical assistance and user experience
Case-by-case troubleshooting of user issues
Responding to potential misdemeanors/violations
Community feedback 🗣️
As important as providing feedback to community members – answering questions, participating, praising, and being alert if someone breaks the rules – you should also listen to members and value the community.
Establish a feedback routine that includes directly asking members for feedback and promoting polls and satisfaction surveys. We guarantee that you will be surprised by the members' various emotions.
This may ensure the success of the web3 community because feedback reveals what your audience is interested in. In addition, according to a Microsoft study, when brands invite and accept genuine feedback, 77 percent of consumers view them favorably.
Aside from that, community feedback assists in activating brand ambassadors for your business and improving not only the web3 community but also what you could do better on your web3 services and your business model.
A SurveyMonkey study demonstrates this perfectly. It was discovered that 91 percent of consumers believe that companies that solicit feedback improve their innovation. Moreover, community interactions can sometimes replace feedback from service interactions while also increasing engagement.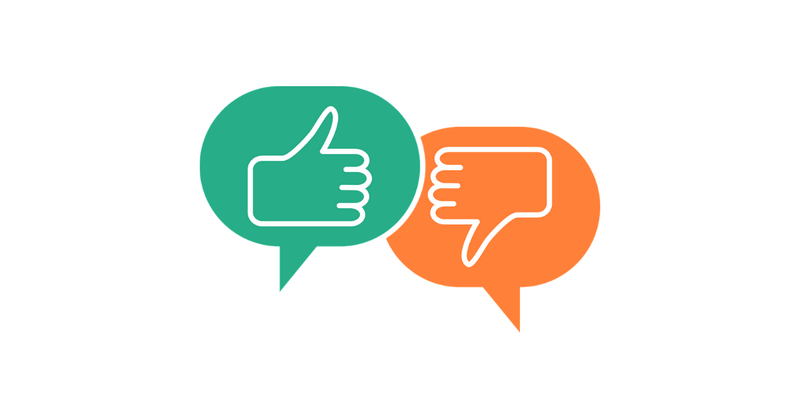 Managing side communities 🌱
As the community grows, smaller organizations focused on certain aspects of the project will emerge. It is critical to manage and monitor these micro-communities in order to keep the overall community health and to stay informed of what is discussed outside the official forums.
Trading
Discussion and speculation on price action are recurrently wished for by most token-specific communities. It's important to be clear about member rules, as healthy price talks are generally centered on technical analysis and updated market specs.
Media
Web3 is an ongoing development of how we experience the web. Many members become eager to contribute to the project they're supporting by producing content and media they share with other community members.
General
Any big enough online community, at some point, comes to life on its own, as long as members find an open place for free interaction. An off-topic chatroom for general conversation is always great to keep members interacting more often and more positively.
Unofficial
Many online communities rapidly evolve to a point where longtime members wish to create their own unofficial outlets. It's good to be aware of these and to keep a direct open relationship with those in ownership.
Unofficial channels are usually a great sign of community/project growth, but they can backfire if their nature is malicious. Spammers, scammers and anti-project users may try to deceive healthy community members, so make sure to keep posted about these groups.
Main Do's & Don't's
Always make sure the online community is aware of all the official community outlets;
Be concise, it's important to have clean permanent general rules, as well as a single narrative for public information;
Be friendly, it's the internet – an easy way to keep it cool & play it nice;
Be there so you may be sure each online moderator's needs are met!
Be verbal, not responsive – even experienced members deserve elaborate answers; also, other passive members might need more information;
Be personal, keep a clean chatroom, and always ask members to send you a private message in order to elaborate more directly;
Do not treat different members unevenly, it's healthier to have the same standard for every occasion;
Do not overreact, strong arguments or long statements sometimes get easily sorted with a generic answer or a short warning – things should never escalate from your end;
Do not over-interact, members with a funny temper get triggered when interrupted or answered immediately after;
Be aware of new members, after all, it's the internet – people are capable of conveying any kind of abuse.
Invest in a brand ambassador program
Once your web3 project is established and your community is growing steadily, it's time to assess the importance of creating an ambassador program.
A brand ambassador is someone who will promote and advocate for your brand. Their role is to embody and defend your company's values, ethics, and identity through thick and thin.
Typically, a small percentage of your community will be deeply invested in your project and the ambassador program keeps these members engaged, while also rewarding them for their efforts and dedication.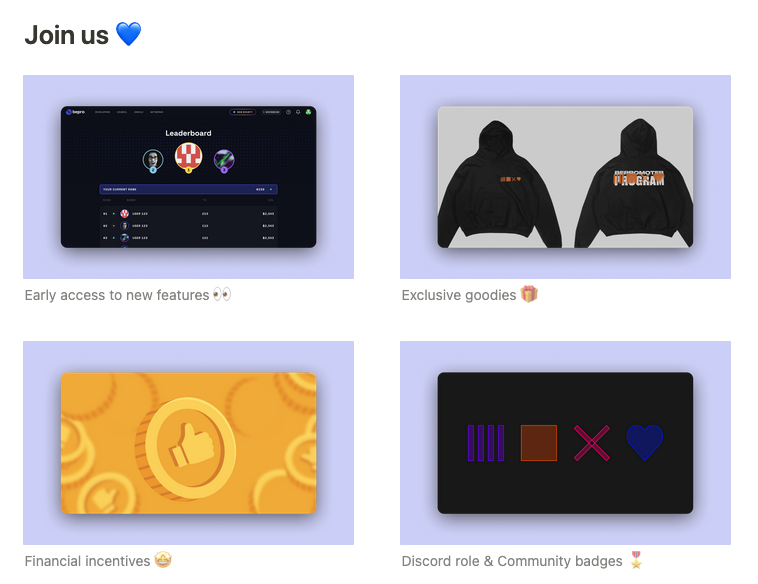 At Bepro Network, we developed the Bepromoter Ambassador Program for community enthusiasts who want to play an active role in the growth of the Bepro Network's ecosystem.
This topic is so massive that it deserves its own article, but we can share a very barebone program structure:
Community members apply to your program. Usually, there are pre-established roles for members to choose from. For example, content creators and translators are two popular roles.
The jury then selects the members that will join the program. This can be done in several ways, but we suggest mixing both data-driven and open-ended questions in your application process to have a better understanding of each ambassador.
You assign tasks to ambassadors and reward them upon completion.
There are endless possibilities for ambassador programs, such as gamification. leaderboards, referral codes, and so on.
Web3 community management: best practices ✍️
Begin by conducting research to learn about your community and developing personas that you want to target.
Define specific objectives and key performance indicators (KPIs). In other words, specify the level of participation you anticipate from your community.
Segment active topics
Manage the community properly: having more than one moderator is critical to the success of the community.
Establish a community policy.
To avoid distortions, promote topics based on focus themes that people can explore.
Determine which members are the most active and consider appointing them as community managers.
Consider developing an ambassador program and rewarding members to increase engagement.
Final Thoughts 💬
Communities have always shown to be a successful way of engaging customers and audiences. When it comes to web3, communities have gained even more leverage: they are the pivotal element in the development of a web3 project.
Above all, you must plan before building your own web3 community. Find the community that your project will benefit, define Metrics, moderate and engage members, and have relevant discussions.
Your web3 community will grow with dedication and consistency, as will your project.
Looking to take your web3 project to the next level?
Hosting a hackathon is a great way to engage your community and get developers to test and use your protocol or EVM. TAIKAI is a virtual hackathon platform that makes hosting an online hackathon event much easier. 
Top 5 Web3 Educators' communities to follow and join in 2022
Table of Contents
Since its inception, the internet has seen a lot of changes that have improved its quality. There was a time when users could not participate in interactions on the internet (web1). Now, we are in a period when interactions are possible, but users can't control their data (web2).
Web3 is a new and better version of the internet that gives power back to the users, with core values based on transparency, ownership, and decentralization on Blockchain technology. The move from web 2.0 to web 3.0 is picking up pace, evident by the influx of web2 professionals, investors, and even established players like Gamestop.
However, breaking down the complexities is crucial to building the future we all want to see. Regarding Web3, education will be an essential tool in your repertoire. If you're looking to get started in Web3, one way to familiarize yourself with the space, stay informed, and learn to kickstart your Web3 career is to be part of the right Web3 community. This way, you can be around like-minded people, ask questions, and collaborate.
In this post, we made a list of some great Web3 communities to join in 2022, not just randomly picked ones but communities from top educators in the space. Our focus will be on these Web3 educators' discord communities.
Lunar Academy
Web3 Lunar is the go-to place if you want to understand the nitty-gritty details of Web3 marketing. One thing most traditional (web2) marketers realize straightaway when transitioning into Web3 is that a lot of what they are familiar with fails to work. Web3 Lunar stands out by impacting their proven fluff-less knowledge, teaching their strategies, and sharing the tools and resources you'll need to succeed in your Web3 career. The Crypto Funnel Podcast is a great place to learn more, and a particularly helpful episode is: Become a Web3 Marketing Pro.
Their Web3 Discord community is built around marketing, project owners, and community managers while onboarding individuals onto Web3 to give power to creators. If you're looking for a team that has done it all regarding Web3 marketing, Web3 Lunar community is a no-brainer. Join their server, claim your role(s), get lighting fast help, ask questions, share cool stuff you have going on, and participate in different quizzes and giveaways. Get into their Discord here.
Tech Circus Unchained
If you're a conference-goer techie that loves the awesome speakers, IRL connections, swag bags, food – all of it, then you'll love to hear about Tech Circus Unchained. They are an independent company based in London, Uk, that organizes internationally-recognized events, both IRL and virtual. Think monthly workshops, webinars, and big annual conferences featuring some of the industry's most recognizable speakers, CEOs, founders, and even government officials. Everyone comes together to learn, discuss, and delve into the future of tech, Web3, crypto, Metaverse, and much more.
If you're as excited as we are about all of these, click here to join their Discord. You can also follow up on the different AMA (Ask Me Anything) sessions they host on Twitter.
Third Academy
Third Academy is another top Web3 educator looking to help professionals starting their careers in Web3 transition seamlessly. They have live courses on Web3 marketing for digital marketers and two other upcoming ones on building Metaverse brands and DAO communities – for which you can already join the waitlist. In addition to that, they also have a 2,000 members-strong DIscord community where you'll feel at home, learn, and mingle with like-minded folks pretty easily.
Another great thing about the Third Academy community is the weekly quizzes and frequent events that help you learn more about the space, with cash and prizes as incentives. Altogether, it's a great place to be if you're starting out in Web3. Say hi on Discord.
Web3 University
Web3 University is a top education platform looking to bring as many developers into Web3 as possible. On their platform, you'll find education on the essentials of programming in Web3, including creating NFTs, smart contracts, dApps (decentralized applications), and so much more. Most importantly, they collaborate with the most reputable Blockchain organizations to create Web3 coding education for free.
Their top contributing partner is Alchemy, the AWS for Blockchain development. Together, they have a great 10-week self-paced course called the Road to Web3. The course is perfect for beginners in the space and even techies looking to transition into Web3. As a budding Web3 developer, you'll want to join the fantastic Discord community at Alchemy. Meet with fellow builders and get involved in challenges, quizzes, and events that will only help you flourish as a Web3 developer. Join the Discord here.
Moralis Academy
Moralis is already a giant in Blockchain, with more than 100,000 projects already using their APIs and software to create and expand their dApps seamlessly. Moralis Academy is a Web3 education platform for both beginner and advanced level devs. They have one of the best resources to learn Web3 programming out there, and they have a thriving community as well.
With more than 18k Discord community members, it's a fun place to be. You'll have access to various channels, from learning and troubleshooting to different weakly projects. To join their Discord, you'll first need to provide your email address, where the link to the Server will be sent.
Wrapping Up
There you go. These are our top 5 Web3 educators' discord communities to follow and join in 2022. Although there is no stat to back it up, it's common knowledge in Web3 that you learn twice as fast when you are part of a community.