share this article
share this article
Watching a light-hearted romantic series with friends or a partner is always fun and comforting. Witnessing something so pure and relatable unfold on screen not only touches your heart but also elevates your mood. And with the Hallyu wave taking over the world by storm, romantic K-dramas are what you need for your soul.
The perfect blend of a strong storyline, crackling chemistry between the lead pair, comic timing, and a stellar cast keeps one hooked. While movies and series from genres, including historical, horror, thriller, fantasy, and comedy, are equally loved by K-drama lovers, romance is everyone's all-time favorite. And when creators work hard enough to deliver masterpieces that are a perfect amalgamation of romance, thrill, fantasy, action, and comedy, like Goblin (2016-2017), it enhances the overall experience of watching a series.
Talking about romantic K-dramas, it is hard to miss the fact that the Korean entertainment industry has given us many splendid Korean romantic movies, too, including Love and Leashes (2022), Sweet & Sour (2021), On Your Wedding Day (2018), Be With You (2018) and Tune In For Love (2019). These deserve equal attention from lovers of 'all things Korean' for their plot and portrayals.
However, coming back to romantic K-dramas — from Crash Landing on You (2019-2020) to Business Proposal (2022) and It's Okay to Not Be Okay (2022), bookmark these Korean series that are sure to tug at your heartstrings.
Check our complete list on K-dramas to watch!
Here are some of the best romantic K-dramas for you to watch right now
(Hero and Featured image: Courtesy Business Proposal/IMDb)
Jump To / Table of Contents
1 /20
Twenty-Five Twenty-One (2022)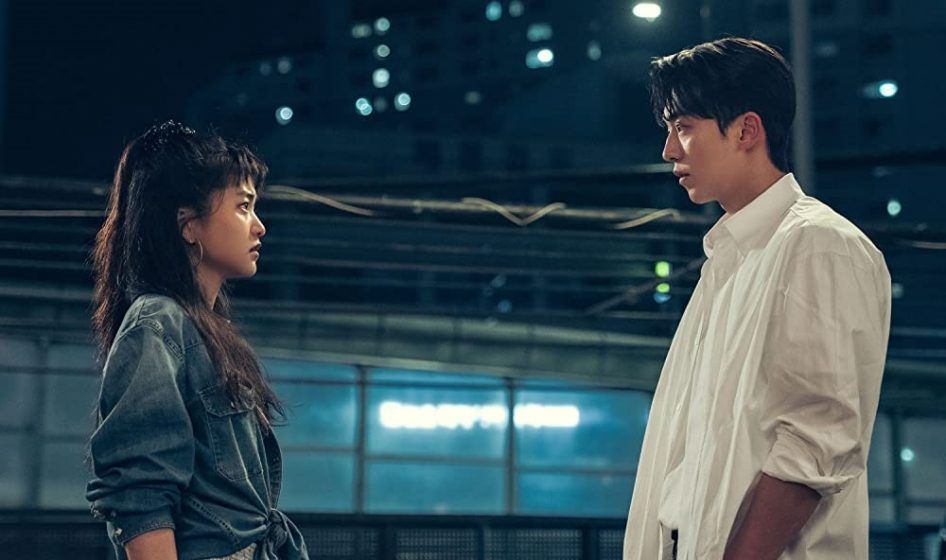 Directed by: Jihyeon Jeong and Seung Ho-kim
Cast: Nam Joo-hyuk as Baek Yi-jin, Kim Ji-yeon as Ko Yu-rim, Kim Tae-ri as Na Hee-do and Choi Hyun-wook as Moon Ji-woong
Synopsis: Set in 1998, around the Korean Financial Crisis, this romantic drama follows two individuals who first meet when they are 18 and 21, respectively, and gradually fall in love. This series beautifully depicts the life of this love-struck couple who find a new way to live life after their hopes are shattered.
Award won: TikTok popularity award for Kim at the 58th Baeksang Awards.
Watch here
2 /20
Happiness (2021)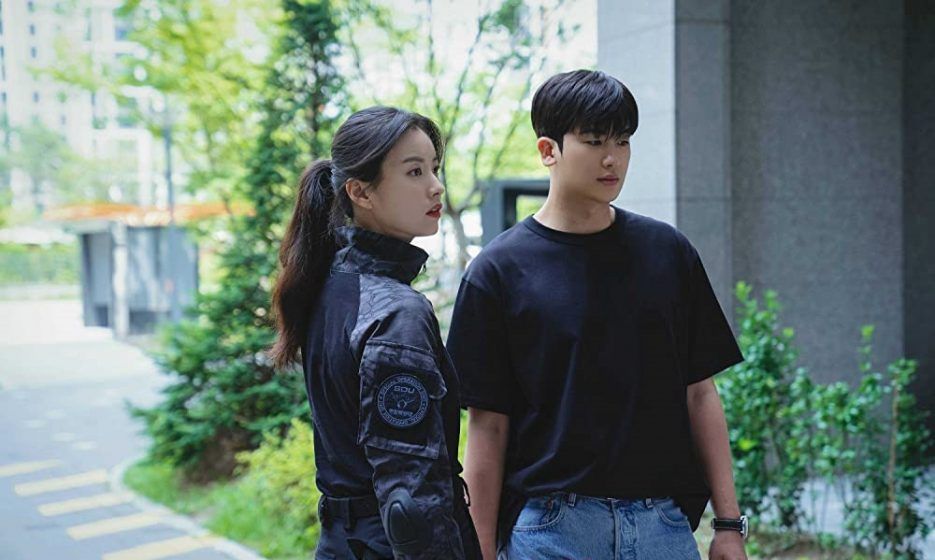 Directed by: Gil Ho-an
Cast: Han Hyo-joo as Yoon Sae-bom, Park Hyung-sik as Jung Yi-hyun and Jo Woo-jin as Han Tae-seok
Synopsis: Not all romantic tales are mushy. Some are set against a zombie outbreak too like Happiness. Two old friends who work at the law-enforcement department enter into a fake marriage to win an apartment. However, things don't go as planned after they move in. Watch this romantic thriller for a different dose of romance.
Watch here
3 /20
Come and Hug Me (2018)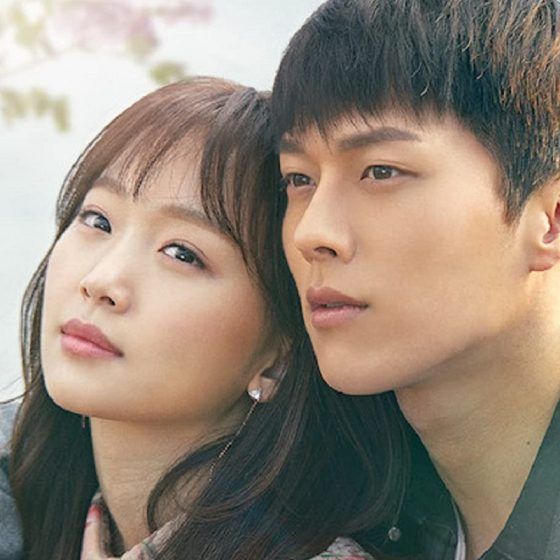 Directed by: Joon Bae-choi
Cast: Jang Ki-yong as Chae Do-jin, Jin Ki-joo as Jae-Yi and Huh Joon-ho as Yoon Hee-Jae
Synopsis: Childhood lovers get separated after a tragic event, including the murder of the family members of one of them. They reunite again after years and an emotional journey follows.
Watch here
4 /20
Goblin/Guardian: The Lonely and Great God (2016-2017)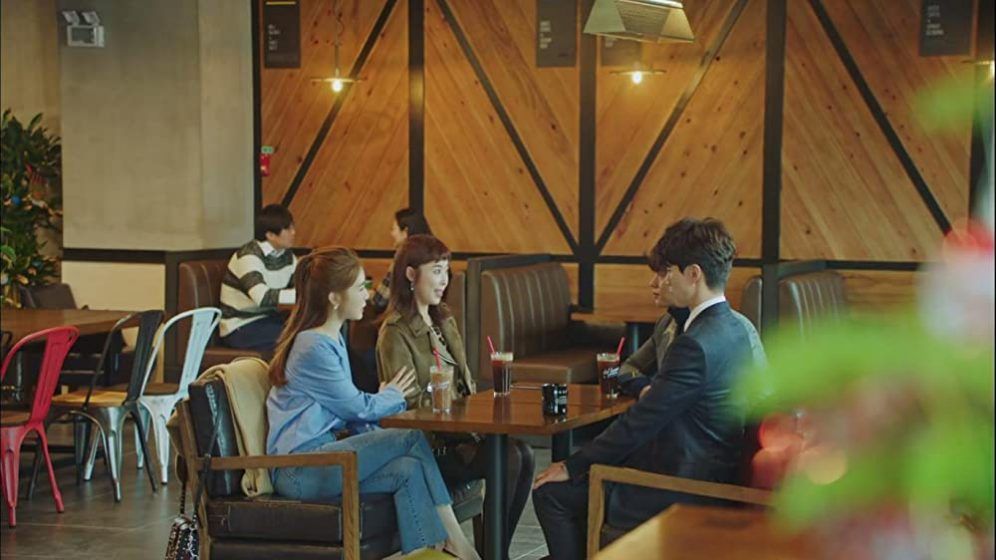 Directed by: Lee Eung-bok
Cast: Gong Yoo as Kim Shin/Goblin, Kim Go-eun as Ji Eun-tak, Lee Dong-wook as Grim Reaper and Yoo In-na as Sunny
Synopsis: An over 900-year-old cursed Goblin (celebrated military general in the Goryeo Dynasty before turning immortal) finds love in a young 19-year-old girl, who is the key to ending his painful life. Meanwhile, he befriends a grim reaper, whom the goblin's nephew had leased his house and they are destined to stay together. The grim reaper later falls for a restaurant owner. It is interesting to note how the lives of these four people get connected to each other.
About the film: Helmed by the director of Descendants of the Sun and Mr. Sunshine (2018), the series Goblin, also known as Guardian: The Lonely and Great God, has a die-hard fan following.
Watch here
5 /20
When The Camellia Blooms (2019)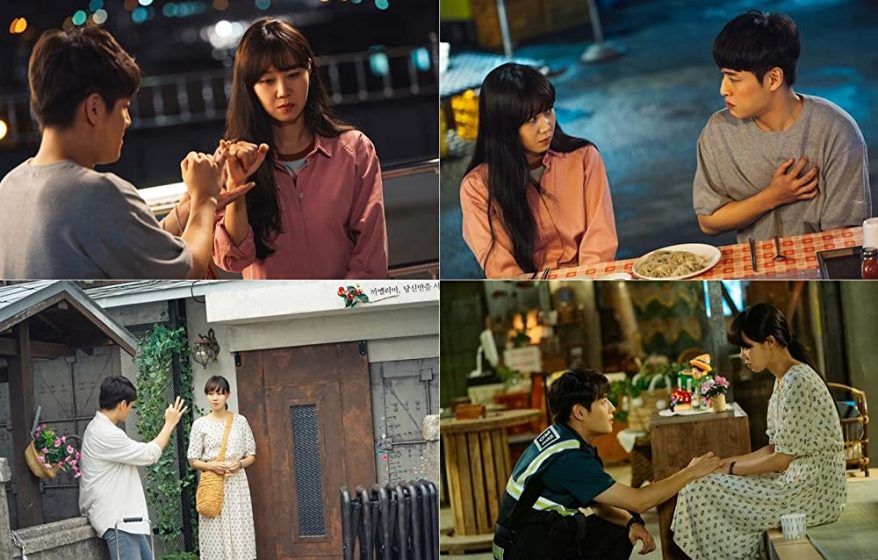 Directed by: Cha Yeong-hoon
Cast: Kong Hyo-Jin as Oh Dong-baek, Kim Ji-seok as Kang Jong-ryul, Kang Ha-neul as Hwang Yong-shik
Synopsis: Set against the backdrop of a police officer investigating a serial killer, this series follows a single mother named Dong-baek, who is also the owner of a bar. She falls in love with the officer and a thrilling series of events follows.
Watch here
6 /20
Love in The Moonlight (2016)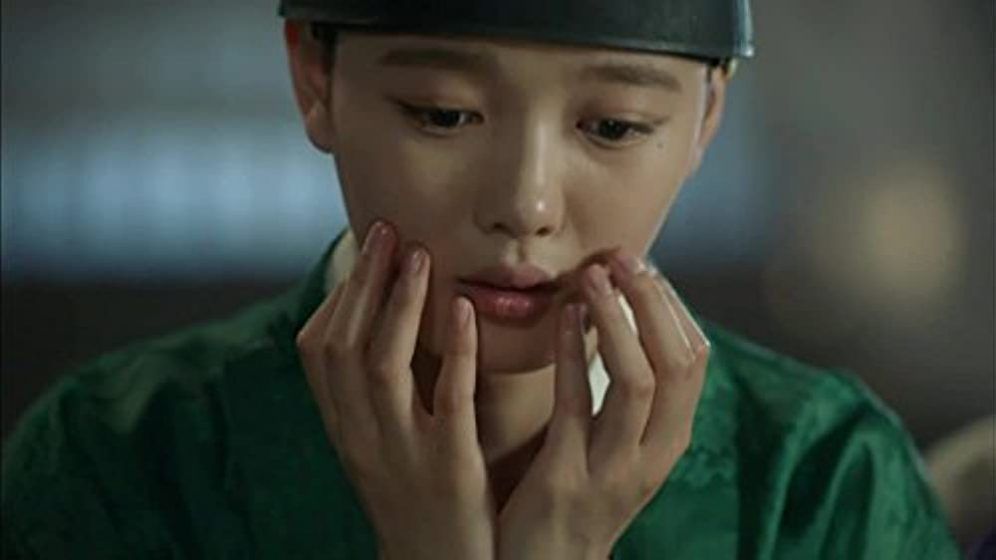 Directed by: Kim Sung-Yoon
Cast: Park Bo-gum as Lee Yeong, Kim Yoo-jeong as Hong Ra-on and Kwak Dong-yeon as Kim Byung-yeon
Synopsis: This interesting love story follows a troublesome prince and a woman dressed as a man (who poses as his political eunuch/counsellor). It is a brilliant take on a difficult relationship.
Watch here
7 /20
Business Proposal/ The Office Blind Date (2022)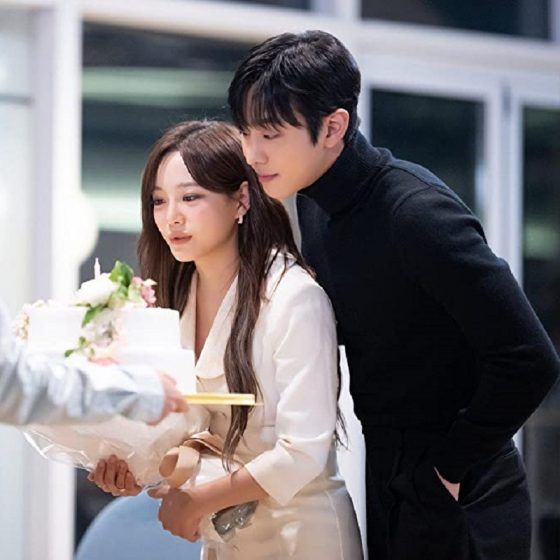 Directed by: Park Seon-ho
Cast: Ahn Hyo-seop as Kang Tae-mu, Kim Se-Jeong as Shin Ha-ri and Kim Min-Kyu as Cha Sung-hoon
Synopsis: Ha-ri's friend sends her to meet a prospective groom in her place to disrupt marriage plans. However, things turn topsy-turvy when Ha-ri finds that he is actually the CEO of the company she works for.
About the series: Also known as The Office Blind Date, the series Business Proposal is one of the best office romance shows.
Watch here
8 /20
True Beauty (220-2021)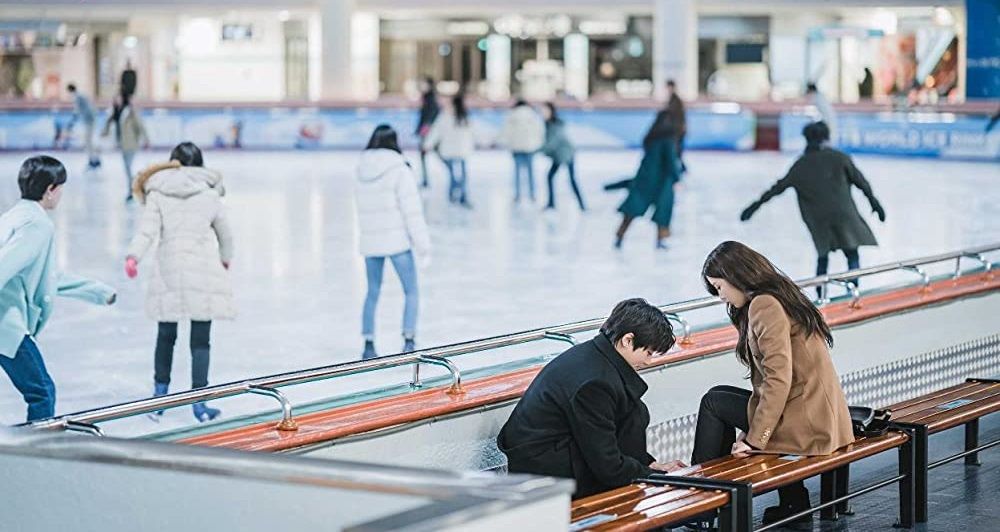 Directed by: Kim Sang-hyub
Cast: Moon Ga-young as Lim Ju-kyung, Cha Eun-woo as Lee Soo-ho and Hwang In-yeop as Han Seo-jun
Synopsis: The story revolves around a young adult who has been discriminated against and made fun of in school owing to her looks. This leads her to following online makeup tutorials, with the help of which she begins to feel better about herself. She is later stuck between two guys who fall for her.
Watch here
9 /20
Our Beloved Summer (2021)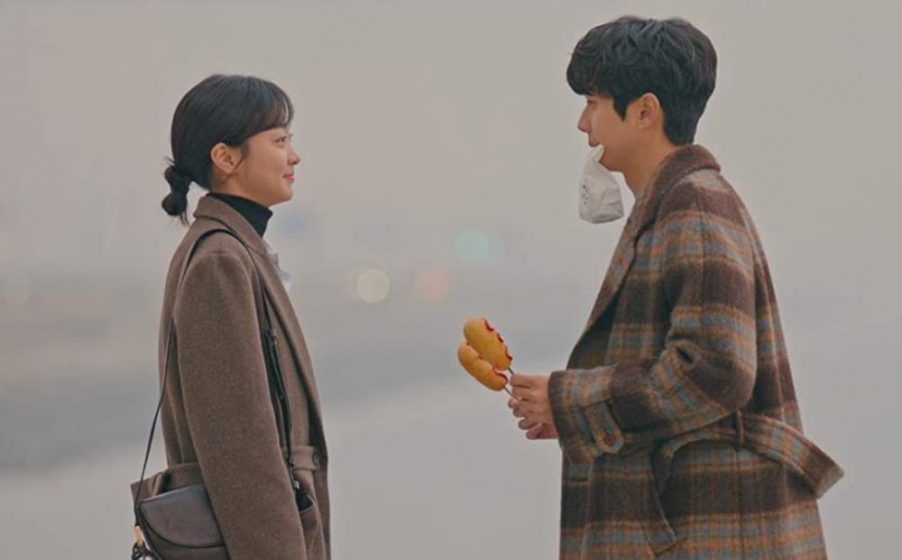 Directed by: Kim Yoon-jin
Cast: Choi Woo-sik as Choi Woong, Kim Da-Mi as Gook Yeon-soo and Kim Sung-cheol as Kim Ji-woon.
Synopsis: This romantic drama follows the lives of two lovers who are part of a documentary and break up post that only to cross paths after ten years when their documentary goes viral. Awkward but cute. Isn't it?
Watch here
10 /20
One Spring Night (2019)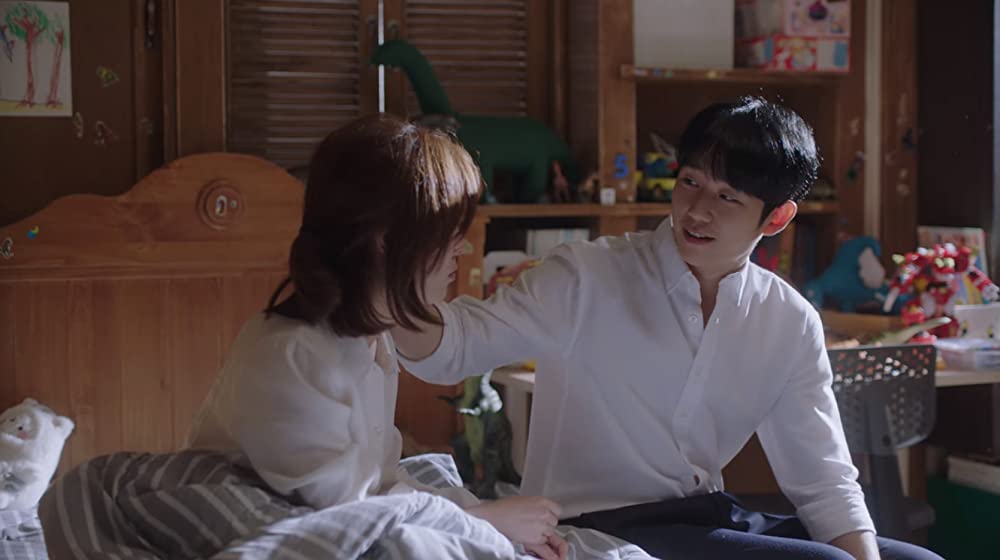 Directed by: Ahn Pan-suk
Cast: Jung Hae-in as Yoo Ji-ho, Han Ji-min as Lee Jung-in and Kim Jun-han as Kwon Ki-seok
Synopsis: A classic love triangle between a librarian, banker and pharmacist, One Spring Night delves deep into understanding relationships after one hits a certain age.
Watch here
11 /20
Crash Landing on You (2019-2020)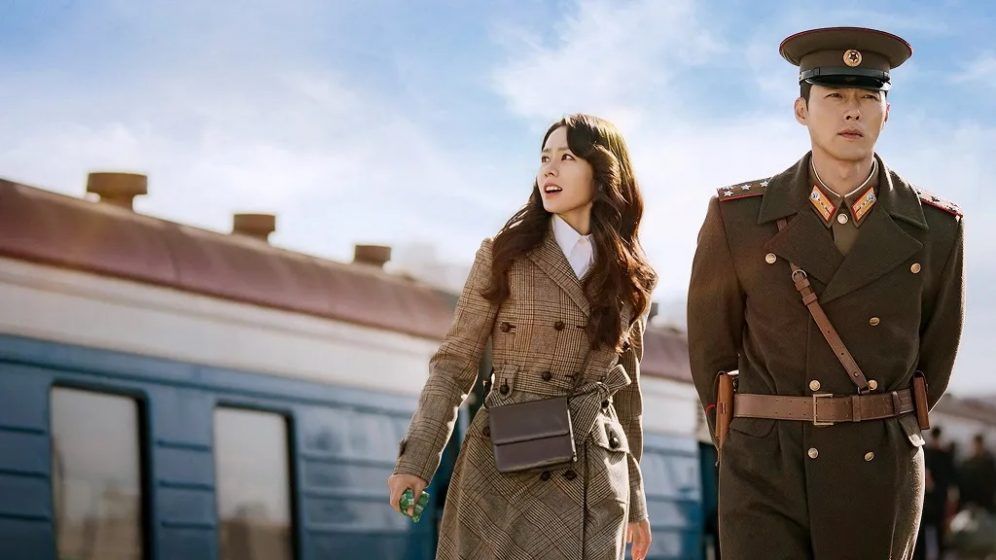 Directed by: Lee Jeong-hyo
Cast: Hyun Bin as Ri Jeong-hyeok, Son Ye-jin as Yoon Se-ri and Seo Ji-hye as Seo Dan
Synopsis: It revolves around a South Korean heiress, who accidentally lands in North Korea. But fate has other plans, as a charming army officer decides to help her.
About the film: The 16-episode series is written by Park Ji-eun.
Watch here
12 /20
Hometown Cha-Cha-Cha (2021-)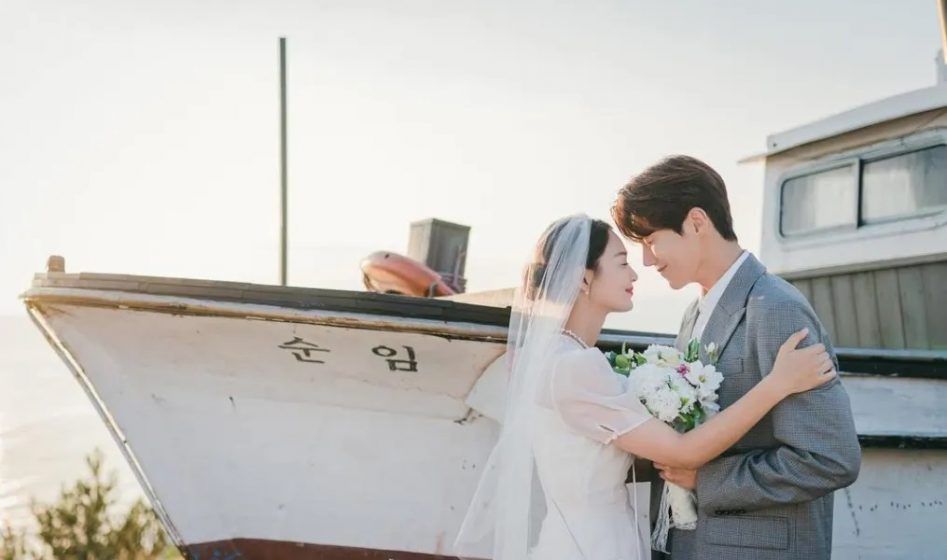 Directed by: Je Won-yu
Cast: Shin Min-a as Yoon Hye-jin, Kim Seon-ho as Hong Du-sik and Gina Su as Yu Ri
Synopsis: The romantic series narrates the story of a dentist who decides to set up her practice in a seaside village. Her path crosses with a jack-of-all-trades kind of a person who lives in the village.
Watch here
13 /20
It's Okay to Not Be Okay (2020)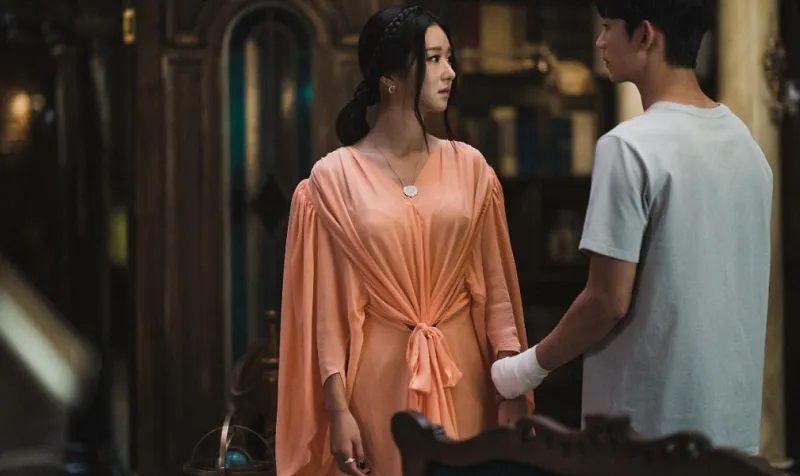 Directed by: Park Shin-woo
Cast: Kim Soo-hyun as Moon Gang-tae, Seo Ye-ji as Moon-young and Oh Jeong-se as Moon Sang-tae
Synopsis: Written by Jo Yong, this romantic K-drama depicts the emotional healing of an antisocial writer and a psych ward caretaker when their lives intertwine.
Watch here
14 /20
Descendants of the Sun (2016)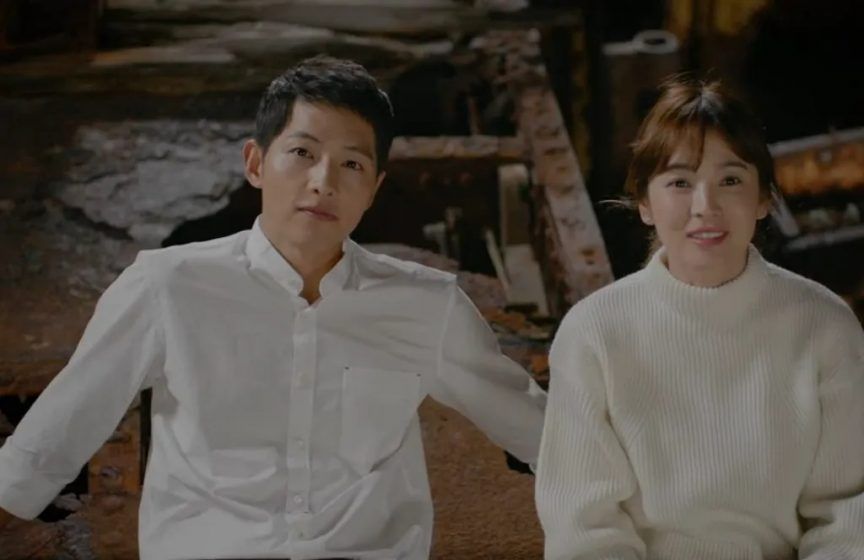 Directed by: Lee Eung-bok
Cast: Song Joong-ki as Captain Yoo Si-jin, Song Hye-kyo as Dr. Kang Mo-yeon and Jin Goo as Master Sergeant Seo Dae-yeong
Synopsis: This beautiful love story is about an injured soldier who meets a surgeon and falls for her. What separates them is their polar opposite ideologies. Will they be able to unite despite their differences? Watch the series to find out.
Watch here
15 /20
Start-Up (2020- )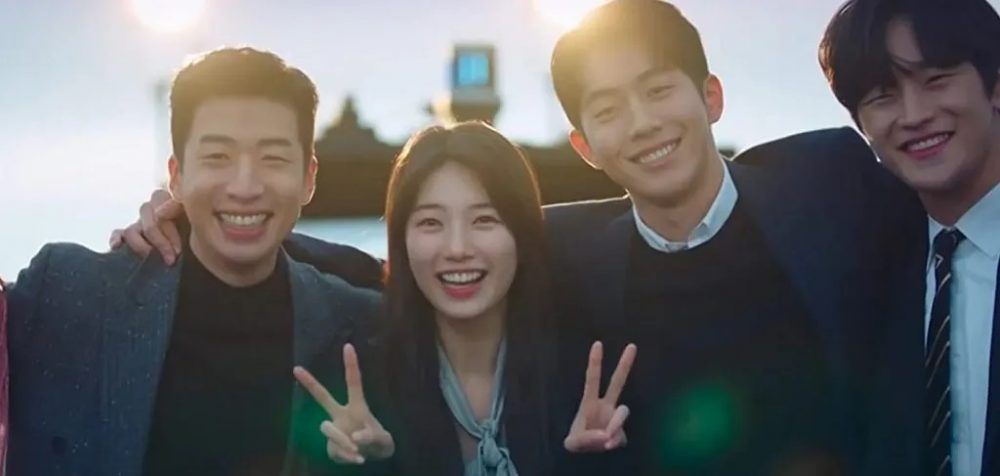 Directed by: Choong Hwan-oh
Cast: Bae Suzy as Seo Dal-mi, Nam Joo-hyuk as Nam Do-san and Kim Seon-ho as Han Ji-pyung
Synopsis: The inspiring romantic series is about a bunch of young entrepreneurs who try to find their way in Korea's technology industry as they experience love and success.
Watch here
16 /20
What's Wrong with Secretary Kim (2018)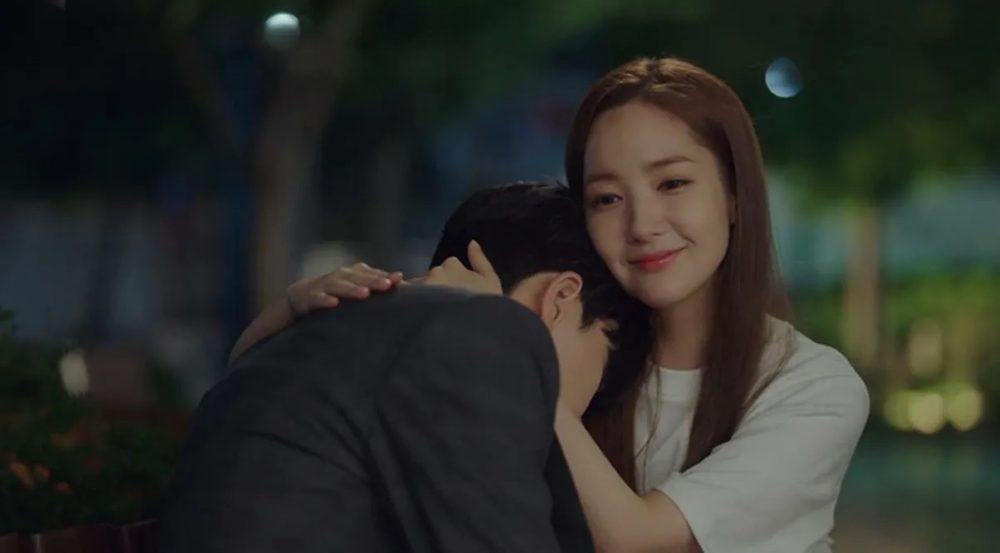 Directed by: Ji Yeong-choi and Joon Hwa-park
Cast: Park Min-young as Kim Mi-so, Park Seo-joon as Lee Young-joon and Lee Tae-hwan as Lee Sung-yeon
Synopsis: The romantic K-drama is about how a self-centred business heir's life goes for a toss when his capable personal assistant decides to quit. The show was an out-and-out hit after its release. It is based on a novel of the same name by Jung Kyung-yoon.
Watch here
17 /20
Weightlifting Fairy Kim Bok-joo (2016-2017)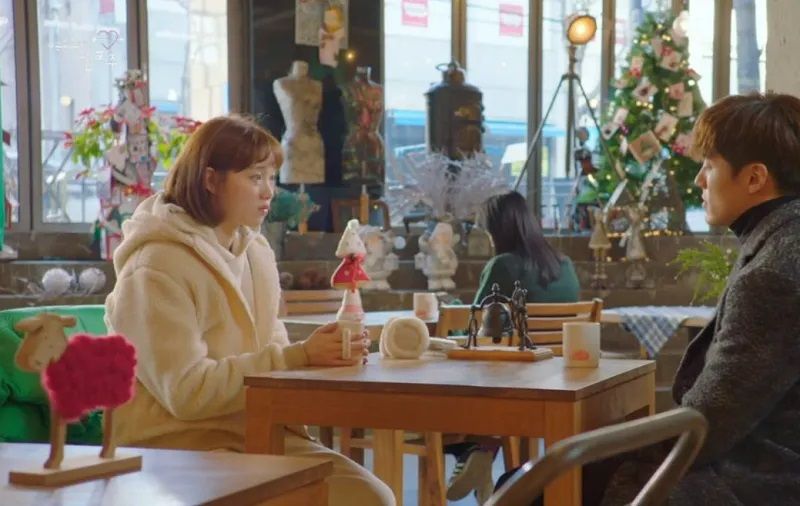 Directed by: Oh Hyun-jong
Cast: Lee Sung-kyoung as Kim Bok-joo, Nam Joo-hyuk as Jung Joon-hyung and Lee Jae-yoon as Jung Jae-yi
Synopsis: This coming-of-age romantic comedy follows a group of college-going athletes who are striving to excel in their fields. Among them is a weightlifting star who meets her childhood friend — a talented swimmer — only to realise that she has a crush on his cousin.
Watch here
18 /20
Romance Is a Bonus Book (2019)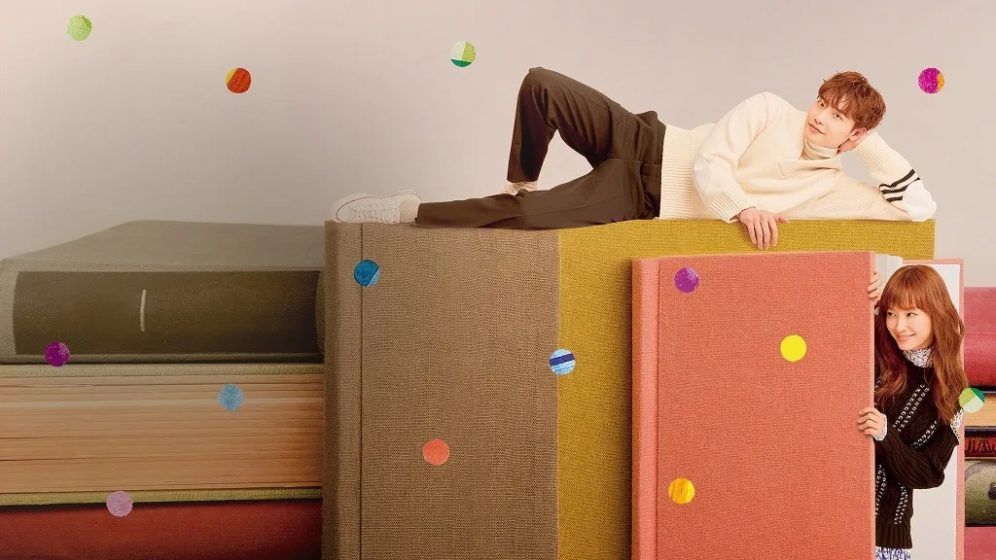 Directed by: Kim Na-Young and Lee Jung-Hyo
Cast: Lee Na-young as Kang Dan-yi, Lee Jong-suk as Cha Eun Ho and Jeong Eu-gene as Song Hae-rin
Synopsis: The drama is about an editor-in-chief of a publishing company, who is at the pinnacle of success. However, a twist awaits him as his path crosses with a former copywriter who is looking for a job.
Watch here
19 /20
My Secret Romance (2017)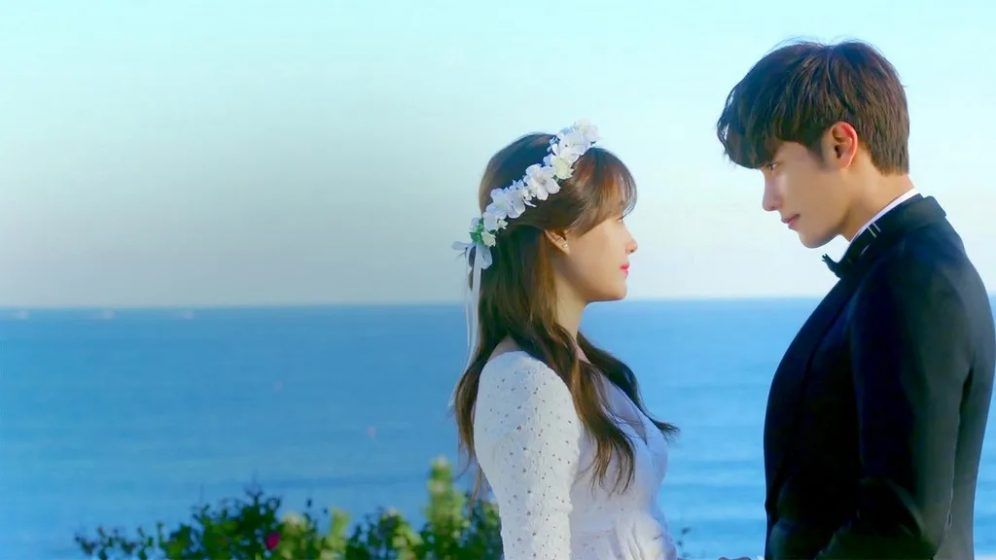 Directed by: Kang Cheol-woo
Cast: Song Ji-eun as Lee Yumi, Sung Hoon as Cha Jin-wook and Kim ae-young as Jung Hyun-tae
Synopsis: The 14-episode series revolves around a nutritionist who meets her boss. However, he turns out to be someone she had slept with.
Watch here
20 /20
Nevertheless, (2021)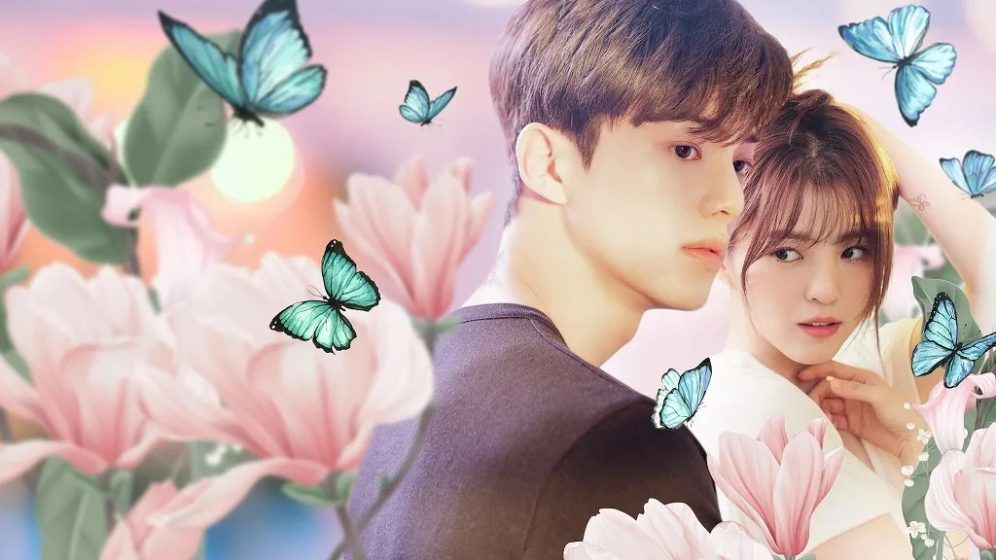 Directed by: Kim Ga-Ram
Cast: Han So-hee as Yoo Na-bi, Song Kang as Park Jae-eon and Cheska Aguiluz as Na bi
Synopsis: Based on a popular webtoon of the same name, the 10-episode series is about two classmates who are attracted to each other but are cynical about romantic relationships. However, the duo gets involved in a friends-with-benefits equation.
Watch here