WORLD METAVERSE SHOW – Dubai Metaverse Event
53
53 people viewed this event.
Dubai Metaverse Event – WHAT IS WORLD METAVERSE SHOW?
The Mark of the Metaverse show, organized by WBS Events, the team behind the world's largest blockchain, crypto, and web3.0 summit series, was launched to create the ultimate business networking experience for developers, founders, investors, enterprise buyers, and regulators to foster the growth and development of the metaverse and web3.0 community.
Leverage our extensive experience and network in the industry; this show is the perfect opportunity for projects to network and meet the key stakeholders with a qualified and vetted interest in the AR/VR and wider metaverse technology landscape.
The next edition of the World Metaverse Show is set to open in June 2023 in Saudi Arabia, enabling global innovators and projects to tap into the enormous investment and enterprise markets in the Kingdom and the wider MENA region.
The World Metaverse Show is a hub for experts that connects global Metaverse experts and technology providers with pre-qualified CEOs, Chief Creative Officers, Directors of Metaverse Engineering, Government Dignitaries, Investors, Technology decision-makers, Innovators, and Startups.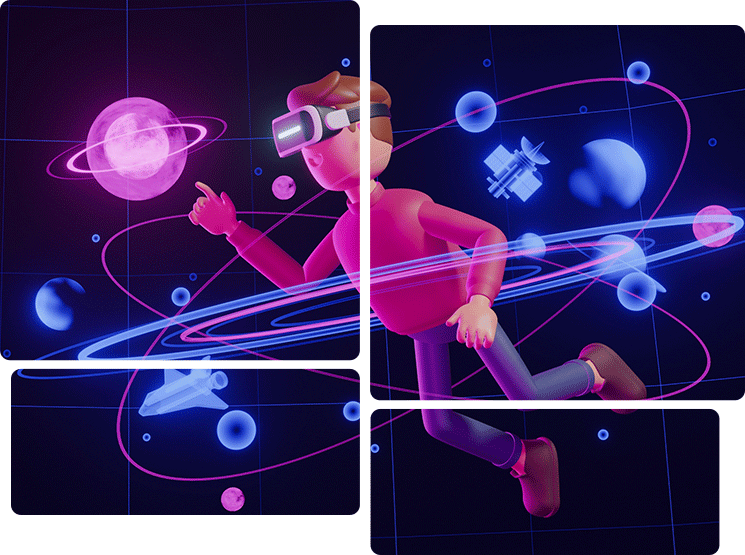 SAUDI ARABIA 2030 VISION
Saudi Arabia's investment in the Metaverse is an important part of the Vision 2030 National Transformation Program, which seeks to enable technological innovation within the country.
Minister responsible: His Royal Highness Prince Mohammed bin Salman bin Abdulaziz Al Saud, Crown Prince and Prime Minister
Vision 2030 is built around three primary themes: a vibrant society, a thriving economy, and an ambitious nation. These three elements are interdependent and equally important to the future of Saudi Arabia.
The kingdom will invest more than $64 billion in total.
The Kingdom has made an enormous investment in the metaverse: The $1 billion funding of XVRS is part of a larger $64 billion in future technologies which is expected to accelerate the country's digital transformation.
Why Saudi Arabia
The Kingdom of Saudi Arabia has committed $1 billion in investment capital to the virtual reality space over 10 years, and this commitment is expected to quicken the country's digital transformation. Coupled with young demographics and a higher-than-average rate of urbanisation, more citizens are likely to adopt VR technology than in other developed nations.