If you're wondering if you can make money online as a teenager, let me tell you this – not all online jobs were created equal. Here are the easiest and most profitable ways for teens to make money online today.
Jobs for teens no longer begin and end with bagging groceries, cutting grass, and babysitting. In 2022, it's easier than ever to earn money online without leaving the comfort of your home—or even your room!
Today's best online jobs for teens offer flexibility, teach you a useful transferable skill or two, and most importantly, make money!
Whether you want to make money online by starting a business, a side hustle for extra cash, or pursuing an early career in freelancing, your options are plentiful.
So what are the very best online jobs for teens right now? Let's jump in!
IN THIS ARTICLEBest Online Jobs For TeensSummaryTipsFAQs
19 Best Online Jobs For Teens
Here are the best ways for teenagers to make money online, with most requiring little to no experience:
1. Get Paid to Complete Online Surveys
Minimum age requirement: 13 (with parental consent)
Earning potential: 💰
Flexibility: ⭐⭐⭐⭐⭐
Best website for jobs: Swagbucks.com
Want to have your voice heard—and make extra money while doing it? There are tons of paid online survey sites that value your opinion. By completing surveys, you'd be helping companies make their products and services more appealing.
You won't get rich from your earnings, but you can do this during breaks between your high school classes. You could earn enough money for a tank of gas or an Xbox or PS5 video game every month. Here are the best surveys for teens to try out today:
Swagbucks
Swagbucks (ages 13+) offers tens of thousands of paid survey opportunities each day. It's one of the biggest and most legit platforms available. Plus, you get a free $20 credit or gift card, just for signing up and verifying your email address!
LEARN MORE:
Swagbucks – Easy Online Rewards & Surveys
Swagbucks is a legit money-making app where you can make money taking surveys, watching videos, playing games, and more.Sign Up Now
Branded Surveys
Branded Surveys (ages 18+ or 13+ with a parent's consent) is a platform that pays you simply for completing online surveys and other tasks such as polls. You can easily redeem your points as cash through PayPal!
LEARN MORE:
Want to earn some extra cash in your downtime? Sign up for Branded Surveys and get paid to not only take surveys but by completing polls or referring your friends!Sign Up Now
LifePoints
LifePoints (ages 16+) is a survey site that allows you to earn points redeemable for gift cards by completing surveys and simple tasks. They are available all over the world and offer surveys in 26 languages. This means almost everyone can provide feedback and earn points!
2. Play Video Games Online
Minimum age requirement: 13
Earning potential: 💰
Flexibility: ⭐⭐⭐⭐⭐
Best website for jobs: Mistplay.com
If you have an Android phone or access to a laptop, you can download Mistplay and make money playing video games online.
Once you create an account, you can discover new games to play and earn points, called "units". After you have earned enough units, you can cash out via free gift cards such as Google Play or Visa gift cards.
LEARN MORE:
3. Watch Ads for Money
Minimum age requirement: 13 (with parental consent)
Earning potential: 💰
Flexibility: ⭐⭐⭐⭐⭐
Best website for jobs: MyPoints.com
Could you spend hours watching ads? Did you know you could get paid for doing this? Multiple sites offer money for viewing advertisements, such as MyPoints.
MyPoints (ages 13+) is another site where you can earn money for completing surveys, shopping, and watching ads. They're offering a $10 welcome bonus when you sign up with our link and take 5 surveys!
LEARN MORE:
4. Get Paid to Review Songs (Yes, really!)
Minimum age requirement: 13
Earning potential: 💰💰
Flexibility: ⭐⭐⭐⭐
Best website for jobs: SliceThePie.com
Do you like listening to music and leaving online reviews? You'll love this teen job. Sites like Slice The Pie pay people to review songs, commercials, clothes, and much more. Your opinion helps brands, record labels, and artists shape their products before they go live.
You get paid depending on the quality of your review and your star rating on the site. You'll receive your money via your PayPal account—and you can cash out when your account reaches $10.
5. Test Products
Minimum age requirement: 16
Earning potential: 💰
Flexibility: ⭐⭐⭐⭐
Best website for jobs: Toluna.com
Companies release new products all the time, and they need to complete market research to make sure their product is working properly. Queue, product testing. With a site like Toluna, you can apply to test particular products – which in turn you get to keep for providing a survey back to the company of your experience.
What you do with the products after you are done is up to you, but you could sell them online "like new" to flip a quick profit – or if its something you really like, hey, you pretty much got it for free!
Testers will be chosen at random, but there are typically 500 of each product available for each test. So make sure to apply quickly!
LEARN MORE:
6. Get Paid to Take Pictures with Your Phone
Minimum age requirement: 18 (under 18 with parent consent)
Earning potential: 💰💰
Flexibility: ⭐⭐⭐⭐
Best website for jobs: Foap.com
What teenager doesn't have their phone on them 24/7? If this describes you, start turning your camera roll into a money-making machine.
With Foap, you create an online portfolio of the best pictures you have taken, and when a brand or agency uses one of your images, you will get paid 50% of the earnings! Not too shabby!
LEARN MORE:
7. Sell Stuff Online
Minimum age requirement: 13
Earning potential: 💰💰💰💰
Flexibility: ⭐⭐⭐⭐
Best website for jobs: Decluttr.com
Now we're getting into the nuts and bolts of teenage entrepreneurship: selling stuff you already have lying around your room or garage.
Online marketplaces have replaced yard sales for a lot of shoppers who want:
Books & electronics: If you have textbooks, electronics, or other items you no longer need, you could be turning them into cash on sites like Decluttr (ages 18+), Craigslist, or social media sites like Facebook Marketplace. BookScouter is another great place to buy and sell books.
Arts & crafts: Sites like Etsy are perfect for selling unique handmade items—but not only that. You could also sell printables (think inspirational quotes or funny sayings), photography, and much more. You can start using the site at the minimum age of 13. However, it does say you'd need to be "supervised by an adult," so bear that in mind.
Gift cards: Got gift cards to places you'll never shop? You can sell or exchange gift cards you don't want on cardcash.com.
Auction items: Don't forget eBay, the grandfather of auction sites!
Just about anything else: Amazon's online marketplace is open for just about any product, from used vinyl to used electronics to small appliances.
If you get serious about making money like this, you may even want to start buying products so you can sell them and make a profit.
LEARN MORE:
8. Data Entry
Minimum age requirement: 18
Earning potential: 💰💰
Flexibility: ⭐⭐⭐
Best website for jobs: FlexJobs.com
This won't be very exciting, but if you're 18 years of age or older, you can find flexible data entry work that pays fairly well.
Data entry work is easy. It requires an Internet connection, the ability to type quickly and accurately, and a comfortable place to work. This is a great summer job for a young college or high school student.
Check out my list of the best data entry jobs if you're interested.
9. Become a Call Reviewer
Minimum age requirement: 17
Earning potential: 💰💰
Flexibility: ⭐⭐⭐⭐
Best website for jobs: Humanatic.com
If you're age 17 or older, you could be making money reviewing calls for quality purposes.
In a nutshell, Humanatic.com is the site behind the scenes when you hear a customer service rep or bot say "your call is being recorded."
The team at Humanatic hires people to listen to these recorded calls, then answer questions about their quality (like the friendliness of the agent or how helpful the agent was).
So, give Humanatic some honest feedback, and get paid (via a PayPal account when you reach $10).
10. Online Tutoring Job
Minimum age requirement: 18
Earning potential: 💰💰💰
Flexibility: ⭐⭐⭐
Best website for jobs: TutorMe.com
Tutoring jobs are one of the best online jobs for teens.
If you're a great student in English, science, mathematics, or another core subject, you could find a tutoring gig paying a lot better than the survey sites—and you could still do a work-from-home job on your own schedule.
You no longer have to meet strangers at the library or coffee shops to tutor. You can communicate with your clients by email or even on social media through this remote job.
Try tutorme.com for starters. Or, you can reach out to your friends and community on social media to see if you can offer private tutoring. Private tutoring jobs usually offer more money! Also building up tutoring experience as a teen always comes in handy if you want to tutor college students later in life.
11. Work as a Customer Service Representative
Minimum age requirement: 16
Earning potential: 💰💰💰💰
Flexibility: ⭐⭐
Best website for jobs: Varies
If you are 16 or over, becoming a customer service representative is one of the best ways to make a regular income. Average pay starts around $10 an hour, or your state might have a higher minimum wage.
Customer service jobs are tough but they're also character-building since you get to speak with all kinds of people—and it can help you gain confidence for the future.
All you need is a good-quality USB headset and high-speed Internet access to get started!
U-Haul offers customer service jobs to teens aged 16 or over. Check out their job board here.
12. Proofread Other People's Work
If you enjoy writing, chances are you'll also like proofreading. It's a cinch if your grammar is great, of course!
Companies like Textmaster or MTurk, a part of Amazon, will allow you to earn money by proofreading other people's work (even as a teen). This is the perfect online job if you're hoping to build a career in copywriting or editing. Not only do you get paid for each job, but you are slowly building work experience for your resume.
Upwork is a great platform if you're 18 or older. It's easy to job search on their platform, and the median pay is quite good.
To learn how to start a proofreading business, check out my friend Caitlin's Proofread Anywhere Course.
13. Write Articles Online
Minimum age requirement: 13
Earning potential: 💰💰
Flexibility: ⭐⭐⭐⭐
Best website for jobs: Fiverr.com
Many sites offer tons of freelance writer jobs to young people, including high schoolers. For example, Hubpages.com is an awesome site that accepts teens (with parental consent). This is one of the best ways for young people to build up work experience in real-world freelance writing.
There are also other sites, like Fiverr, which you can join if you're 13 or older. Fiverr is an online job marketplace where you can do jobs (referred to as gigs) for around $5.
Gigs can be anything you're good at: writing, translation, animation, video, programming, graphic design, and even voiceover work.
Freelancer.com, which you can join if you're 16 or over, is another site to try if you want to make money freelance writing as an older teen. It's similar to Fiverr, but you could be earning slightly more.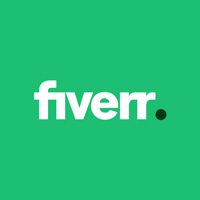 Fiverr is one of the top platforms for finding freelance gigs for around the world. Sign up now for free!Sign up with Fiverr
14. Become a Brand Ambassador
Minimum age requirement: 17
Earning potential: 💰💰
Flexibility: ⭐⭐⭐
Best website for jobs: Boostapal.com
Brands always need ambassadors to bring new customers to their site. One such brand is Boostapal Ambassador Program… and they will pay you $10 per new student you enroll.
Plus, you could get money each time your parent shops. You'll need to invite your parents to join Boostapal and become your "boosters" so that each time they shop in various stores in the Boostapal mall, you receive money from each purchase they make.
It's 100% free for you and your boosters.
15. Create and Sell Your Designs Online
Minimum age requirement: 13 (with parental consent)
Earning potential: 💰💰
Flexibility: ⭐⭐⭐⭐⭐
Best website for jobs: Cafepress.com
Have you ever heard of Cafepress, a site that claims to be the "world's best gift shop"? The age requirement is only 13 years old!
This is ideal for a young person with a creative flair or a passion for graphic design. The site allows you to design your own items, then sell them. You can design pretty much anything, including:
T-shirts and other clothing
Home decor
Stationery
Drinkware
Stickers and signs
You can start using the site from age 13, but anyone aged 13 to 18 will need to be supervised by their parents. This is the perfect teen job if you're looking to build up work experience as a graphic designer.
How much you make will depend on the mark-up you put on your items, but you will earn 5-10% of the sale price for each item you sell.
16. Become a Blogger
Minimum age requirement: 13
Earning potential: 💰💰💰💰💰
Flexibility: ⭐⭐⭐⭐⭐
Best website for jobs: Bluehost.com
Blogging won't put money in your pocket right away, but it could plant the seeds for a steady flow of passive income later on.
If you care about a particular topic and have learned a lot about it, you could share your insights by learning how to start a blog of your own. Then, by getting traffic to your blog through Google, you could make money from ads, affiliate links, or even by developing your own online courses.
17. Start a YouTube Channel
Minimum age requirement: 13
Earning potential: 💰💰💰💰💰
Flexibility: ⭐⭐⭐⭐⭐
Best website for jobs: YouTube.com
Being a YouTuber can be a lot of fun. But just like starting a blog, you'll need to build an audience before real money starts coming in.
But while you're young, it's a great time to start building a backlog of YouTube videos for your channel.
The number one thing you'll need is a passion for your subject matter. Whether it's fashion, literature, furniture, Motown records, video games, or personal finance, your energy and passion for your subject can draw viewers to your YouTube channel.
As your audience grows, so will your opportunities to earn extra money through Google Adsense ads and affiliate marketing. Social media is extremely powerful, creating a ton of online jobs and earning opportunities for young people.
You'll just need a Google account to get started with YouTube. Check out some of the best finance YouTube channels for inspiration.
18. Test Websites
Minimum age requirement: 17
Earning potential: 💰💰
Flexibility: ⭐⭐⭐⭐
Best website for jobs: UserTesting.com
Companies need users to test websites and mobile apps before and after they go live. Otherwise, how would they know about common problems users may experience?
If you'd like to test sites and apps, try UserTesting.com or TestingTime.com for starters. These sites tend to have a minimum age requirement of 17 or 18 years of age. They pay by the review, so you can work on your own schedule.
19. Become a Virtual Assistant
Minimum age requirement: Varies
Earning potential: 💰 💰💰💰
Flexibility: ⭐⭐⭐
Best website for jobs: Indeed.com
A virtual assistant can complete a wide variety of tasks: scheduling appointments, designing publications, formatting presentations, and posting social media content.
You'd be doing these tasks for a business executive or small business owner without having to leave your home.
Believe it or not, you don't have to be 18 to work as a virtual assistant. Some platforms don't have minimum age requirements to sign up. You just would need some strong computer skills and to be well organized.
Teens should check out Fivver (ages 13+) or Indeed (ages 16+) if you'd like to assess the market for VAs.
LEARN MORE:
BONUS Job for Teens: Delivering Food or Groceries
We know this isn't exactly an online job for teens, but the demand is higher than ever for delivery services. Even before the coronavirus pandemic changed dining out, delivery services like DoorDash, PostMates, and Instacart were growing fast.
If you have a car, a smartphone, and you're at least 18, you could work for one of these delivery companies.
Sometimes they have nice sign-on bonuses. Check out my post on DoorDash promotions.
I'd consider this more of a part-time job than a side hustle for teens; the more time you spend on the road, the more extra cash you can earn. That extra money can be put toward your short-term goals or long-term dreams.
Earn extra money and make your own schedule by delivering food with DoorDash.Start Driving Now
Summary Of Online Jobs For Teens
| | Flexibility | Earning Potential | Min Age |
| --- | --- | --- | --- |
| Online Surveys | ⭐⭐⭐⭐⭐ | 💰 | 13** |
| Play Games | ⭐⭐⭐⭐⭐ | 💰 | 13 |
| Watch Ads | ⭐⭐⭐⭐⭐ | 💰 | 13** |
| Review Songs | ⭐⭐⭐⭐ | 💰💰 | 13 |
| Test Products | ⭐⭐⭐⭐ | 💰 | 16 |
| Take Pictures | ⭐⭐⭐⭐ | 💰💰 | 18 |
| Sell Stuff Online | ⭐⭐⭐⭐ | 💰💰💰💰 | 13 |
| Data Entry | ⭐⭐⭐ | 💰💰 | 18 |
| Call Reviewer | ⭐⭐⭐⭐ | 💰💰 | 17 |
| English Tutor | ⭐⭐⭐ | 💰💰💰 | 18 |
| Customer Service Rep | ⭐⭐ | 💰💰💰💰 | 16 |
| Proofread | ⭐⭐⭐ | 💰💰💰 | 18 |
| Write Articles | ⭐⭐⭐⭐ | 💰💰 | 13 |
| Brand Ambassador | ⭐⭐⭐ | 💰💰 | 17 |
| Create and Sell Your Designs | ⭐⭐⭐⭐⭐ | 💰💰 | 13** |
| Blog | ⭐⭐⭐⭐⭐ | 💰💰💰💰💰* | 13 |
| YouTuber | ⭐⭐⭐⭐⭐ | 💰💰💰💰💰* | 13 |
| Test Websites | ⭐⭐⭐⭐ | 💰💰 | 17 |
| Virtual Assistant | ⭐⭐⭐ | 💰💰💰 | Varies |
* you must build your audience first before generating any income
** with parental consent
Tips For Teenagers With Online Jobs
Here are some pointers to help you find success with your online job:
Keep Your Parents Posted
Remember to keep your parents or legal guardians in the loop—they'll appreciate it. Plus, if you suddenly become richer than them—and they didn't know where the money came from—they would be worried!
Your parents already know that you'll learn the value of money when you earn extra cash as a teenager.
Learn on the Job
As you'll learn, the road to financial independence is paved with patience and hard work. Earning extra money now, as a teenager, will teach you how to succeed when you start making more money later in life.
And these online jobs can teach you a lot about working in the professional world. The same is true for old-fashioned jobs for teens like becoming a babysitter, pet sitter, camp counselor, or grocery bagger. Nothing replaces work experience.
Watch Out for Scams
Unfortunately, the online world is full of scams. When you're hopeful about starting a new online job, you could fall victim to one of these schemes.
To avoid this, stick to the ideas on my list or vet your job opportunities with these questions:
Is the job asking me for money? Whether you're being asked to buy software or invest in a product, you shouldn't be parting with money in order to get a job. This is a huge warning sign.
Does the employer want me to meet in person? You shouldn't need to meet an employer in person to become a virtual assistant or a graphic design freelancer. If you do need to meet someone in person, make sure you're meeting in a safe, public place. And make sure your parents or guardians know what you're up to.
Does it seem too good to be true? You won't make a hundred grand a year as a proofreader. You won't become a millionaire by working the survey sites. Over-the-top promises may be strong signals that the job isn't for real.
Are there too many personal questions? Your mother's maiden name, your middle name, your Social Security number, your bank account numbers… all this info shouldn't be required for you to get a part-time job or a side hustle gig. Be careful sharing personal data. Identity thieves love to steal credit profiles from young people.
One of the best ways to avoid scams is to source your side hustles from vetted sites. The Steady app compiles legitimate local and national gig economy jobs to help you start earning extra money. It's 100% free and worth a try if you're not sure where to start looking.
Get a PayPal Account and a Bank Account for Teens
You may have noticed a lot of jobs on this list pay through a PayPal account, which can link to your bank account.
But PayPal won't verify an account unless you're an 18-year-old. So to make this legit, you'll need help from your parent or legal guardian to set up your accounts.
It'll take some legwork upfront—and up to 30 minutes of your parent or guardian's time. But it'll be worthwhile when you have your own bank and PayPal account set up so you can make money and control where it goes. We recommend starting a checking account to store your money and start building savings for the future.
LEARN MORE:
Online Jobs For Teens FAQs
Are there online jobs for teens?
Yes, as a teenager you have several options to make money online. Just be sure to check the age requirements listed and if you need parental consent.
How much money can I make online as a teenager?
The world is your oyster! If you have free time, check out several of the options we listed and do them all! You might not make a ton off of one singular thing, but if you do multiple, the dollars can start adding up quickly.
How do I get paid for online jobs for teens?
Most online jobs that are available to teens will have a couple of options for payout. I would recommend starting with ones that give you the option to get paid cash via PayPal or direct deposit. But many online jobs for teens also offer payment via free gift cards – which is just as good as cash if you can choose a store that you go to frequently or if you can get a Visa gift card.
Kids Can Make Money Online
So, there you go: the best online jobs for teens. I started my journey to financial freedom in my 20s. By searching for online jobs for teens, you're already getting a jump on me, and you're smart to do so. There's no time like the present to start making money online and building wealth.
Take a closer look at the job opportunities on the list and consider which ones match your interests and skills. From there, you can get started earning money online.
HOW TO MAKE MONEY ONLINE: 28 REAL WAYS TO EARN MONEY ONLINE
ARTICLE by Nicole Martins Ferreira4 Sep, 2022Skip to article content
POST CONTENTS
From online lottery to stuffing envelopes at home, there are lots of popular get-rich-quick money-making ideas that always pop up. Do they work? Not really. Will you make money doing it? Maaaybe. But you'd probably make more money from your 9-to-5 job. At least then it's a guaranteed paycheck.
The truth is there are real ways to make money online​​—millions of people are doing it each day. From freelance digital nomads to savvy marketers to rising entrepreneurs, there are plenty of business ideas you can try at home using your laptop and a solid internet connection. So let's break down some real ways to make money online.
Start selling online now with ShopifyStart your free trial
How to Make Money Online: 28 Real Ways
1. Start dropshipping
Let's start our list off with one of the most popular ways to make money online. According to Google Trends, dropshipping's popularity is rising, highlighting its viability as a business idea. With success stories about how an entrepreneur made $6,667 in eight weeks or how a store owner made six figures selling just one product, there's plenty of proof that dropshipping is a real way to make money online.
If you don't know what dropshipping is, it's a business model where you sell a product to a customer, but the supplier stores, packages, and ships the product to your customers on your behalf. With Shopify dropshipping, you have access to millions of products that you can add to your store. Some Shopify dropshipping apps allow you to hand-pick your product images, edit item descriptions, and give your business a personalized vibe, so people will love shopping with you.
The best way to make money dropshipping? Most entrepreneurs have been focusing on a few marketing strategies:
Ready to start a store but need products to sell? Handshake is where online entrepreneurs go to buy products at wholesale prices.
2. Try print on demand
Print on demand (POD) is another popular way to earn money online. Many individuals have adopted this business model because it has lower overhead than other businesses.
Print on demand is similar to dropshipping in the sense that you don't need to carry inventory or ship out products to customers yourself. There are two slight differences, though. First, you can make your own custom products, which is great for brand recognition. Second, you can choose from specific items rather than a vast range of categories. Most print-on-demand companies offer products that are easy to print on, like t-shirts, mugs, and tote bags.
The best way to make money with your print-on-demand business? Free marketing channels. Your best bet would be to promote your products for free on Instagram and Pinterest, and through social media influencers who convert their audiences well.
You can get a complete overview of print of demand versus dropshipping by watching us get into a healthy debate with Wholesale Ted about the pros and cons of each business model.
3. Make money with affiliate marketing
Affiliate marketing is one of the most popular ways to make money online. Throughout the years, its popularity has gone up and down, but it continues to be a stable way to earn through the internet. The best part about affiliate marketing is that you choose from a vast range of companies to partner with, including Shopify, Amazon, Uber, and FabFitFun.
Affiliate marketing allows you to earn a living by promoting other brands. If you're a savvy marketer, you can earn a commission from sales by promoting retail products, software, apps, and more. While earning a commission may seem small, keep in mind that you can be an affiliate for several brands and include several affiliate links on a single blog post.
If you really want to make money online doing affiliate marketing, your best bet is to focus on content marketing. By building out a blog with several pages of high-quality content, you create an asset you can call your own. Strategically place affiliate links in your blog posts to drive traffic to your affiliate partner's website.
4. Start a YouTube channel
If others can make money from YouTube, so can you. The highest-paid YouTuber is Jimmy Donaldson (a.k.a. MrBeast), who uploads bizarre stunts on his YouTube channel, which made him $54 million in 2021. Another high earner is Jake Paul, who's made $45 million on YouTube by sharing high-energy prank videos and boxing content. His YouTube (and boxing career) fame helped him use his influence to make money online beyond his YouTube earnings.
Your YouTube channel should focus on a single niche so you can build a strong, loyal audience. For example, you can create makeup tutorials, stream video games, review products, teach skills, create prank videos, or anything else you think there'd be an audience for.
The secret to making money on YouTube is to create content that people want. Create witty headlines to entice people to watch your videos and use keywords in your description to optimize for YouTube search. Once you've reached the 1,000-subscriber milestone, you can officially monetize your channel with YouTube ads.
5. Become an influencer
Building a personal brand can also help you make money online. Did you know soccer star Cristiano Ronaldo charges between $880,259 and $1 million, on average, for a sponsored Instagram post? While it may seem like reality stars, singers, and athletes are the biggest influencers, keep in mind that even smaller-scale influencers can make more money today than they did a few years back.
To become an influencer, you need to build a healthy following. The best platforms to get started on? Instagram and TikTok. Some of the biggest non-celebrity influencers often gained their first taste of exposure on these platforms. You might want to check out how to get more Instagram followers if you want to build a big Instagram audience.
To make money as an influencer, you can charge for sponsored posts, create your own online store and sell products, add affiliate links in your bio, sell your photos, sell ads on your own podcast, make and sell merch, get paid to appear at events, and more.
6. Create an online course
Selling courses is one of the best ways to make money online. If you're an expert on a subject, you can monetize your knowledge by creating courses online. You can sell your course on Udemy or, if you already have your own audience, through your own website. Some entrepreneurs earn as much as $5,000 per month with online courses.
To create a popular and successful course, take inspiration from trending courses in your niche. Then, look at the reviews. What are the aspects that people praise, and what are the things people hate? How can you create something better than what's already been created? Focus on creating content that solves the biggest complaints while emulating the positive aspects people rave about.
The platform you sell your course on will determine how to best make money. If you sell your course on Udemy, you don't have to do much to promote it. You can almost set it and forget it. Maybe promote it to some blogs or on social media networks. However, if the course is hosted on your own website, you might want to run ads to promote the course. You can also build an email list to promote future courses without needing to pay for marketing.
7. Publish an ebook
With Amazon Kindle Direct Publishing, it's never been easier to publish an ebook. All you need to do is write the ebook, format it, create an ebook cover, publish it, and promote it. In 2013, I created several ebooks on Amazon, and even though it didn't make me rich, I still made some money from it.
You can choose to hire a writer for your ebook, a graphic designer to design the cover, and a manuscript editor to eliminate errors from the content. When researching the topic, focus on keywords based on popular searches on Amazon. I often use the Keyword Tool, which allows you to find the words people use while searching so you can craft your title around them.
To generate sales for your ebook, focus on marketing tactics that are proven to attract customers. For example, you can give the first few copies of your book away for free. This helps you create buzz on social media and get some reviews, which helps you gain customers via social proof. Other effective strategies for promoting your ebook include influencer marketing and video campaigns.
8. Start a blog
Blogging is one of the oldest methods for making money online. People who love writing tend to start blogs with a niche focus. For example, a blog about procrastination, cars, dropshipping, toys, etc., is often a narrow enough focus to build a loyal following and big enough that you can cover a lot of ground.
You can start a blog on various platforms, from Shopify (remove the checkout feature, so you don't have to pay a subscription as you build it out) to WordPress. When you start your blog, focus on very specific keywords with a tight focus and continue to expand into other but still relevant categories as you grow and dominate new spaces. This will allow you to build a massive blog over time. Remember that design is also important for making a good first impression on visitors. Here are 20 blog design inspirations to help you launch your blog.
There are several ways to make money blogging. You can add affiliate links in your posts (don't forget a disclaimer). You can monetize your blog by placing ads strategically in your posts. Sponsored posts can help you make money from specific brands—this is popular among review bloggers. Bloggers can also sell digital or physical products on their websites. You can also use a blog to build a personal brand that helps you get speaking gigs, television deals, or big contracts from clients.
9. Consider freelancing
The easiest way to make money online is to take your current job in your 9-to-5 role and do it online instead. For example, if you're a writer, administrative assistant, graphic designer, teacher, developer, etc., you can market these skills and find clients online who are willing to pay you to apply them.
There's a never-ending list of job platforms for each type of freelancer too. For example, freelance writers can apply for jobs on specific online writing job boards, but also on general freelance websites like Fiverr, Freelancer, Upwork, and all the others. If you find that your skills can't be directly used to create income streams, you can try monetizing other transferable skills you may have.
To make money online as a freelancer, you need to start by building out a strong portfolio. That may mean doing some free work with some reputable mid-tier brands to start. Once you create a strong portfolio, you can reach out to potential big clients to earn more money online. Remember, freelancing is a numbers game: the more personalized emails and applications you fill out, the more likely you'll be to get a response back.
10. Create an app
If you're not a developer, you're probably looking at this money-making idea and feeling a bit stuck. Fortunately, though, you can hire someone with programming skills to build an app for you. Sites like Toptal will connect you with plenty of app developers who are open to working with entrepreneurs to turn their vision into reality.
All you have to do is come up with a unique app idea, identify the audience you want to target, and create a brand image for your product. The programmer you hire will take care of things on the development front.
When it comes to making money on your app, your best bet will be to add it to Google Play and the App Store. And while it may seem counterintuitive, having a free app can help you make more than a paid app. With a free app, you can add ads or premium features to help you make money. Since the free app will attract a higher volume of people, it'll be easier for you to upsell them.
11. Become a writer
With a growing interest in content marketing, more and more companies are looking for writers who can fill their web properties with great content. The secret to succeeding as a writer is to focus on a specific niche. A lot of writers try to be generalists, writing for a wide range of categories, from food to tech. However, having a niche focus as a writer sets you apart and makes it easier to attract clients in your target market.
When you have experience in the niche, you can add a different perspective to a piece of content. That means you're not just saying the same thing as every other writer online. And that's what brands really want to pay for—your thoughts, experiences, and insider perspective on a niche.
When applying for writing jobs, make sure to send relevant samples to the recruiter. If someone asks for a marketing writing sample, send them a marketing writing sample. Don't send a finance article. Or a fitness one. It's hard for a hiring manager to know how well you understand the niche's industry if they can't see a relevant sample. Apply to opportunities suited to your skills and experience
You can find writing jobs to make money online through the following websites:
12. Do side gigs
Side gigs can help you make money online while you keep your full-time job. If you're looking to make an extra couple hundred dollars per month, this is a great idea. The work doesn't always last long-term, but it can.
Use platforms like Fiverr to find part-time gigs that you can do online. As a new entrant in the gig economy, you'll want to focus on offering a low price so you can get your first review. I'd recommend getting a friend to buy your gig to leave your first review so you can get started faster. Treat the friend like a client and actually deliver a finished product that you can feature in your portfolio.
The thing with Fiverr is that it's also a numbers game. If you look at top Fiverr users, you'll see that they have multiple gigs available. The more gigs you have, the more likely you will be found.

If you don't want to get paid Fiverr prices, you can turn to platforms like FlexJobs to find side gigs. Under its jobs section, you can search for contract or telecommute opportunities. The great thing about the telecommute opportunities on FlexJobs is that you can apply for them in any city in the world.
FlexJobs has a variety of side gigs including writing, business, design, accounting, and more. So if your talents don't match up with anything else on this list of money-making ideas, you might want to try a side gig from FlexJobs. Applying to multiple opportunities will increase your chances of landing a few gigs in a short period.
13. Do translation work
Translation is a fairly underserved niche, meaning there's less competition in this field than in other niche markets. To capitalize on the opportunity, you need to be fluent in at least two languages. If you're bilingual or majored in a popular language in school, this may be a great money-making idea for you to try out.
You will need to show proof of your ability to translate. If you have a language degree or experience translating text, make sure to highlight that in your portfolio or résumé. Most companies will require a translation test, and you can't use translation tools at any time to help you pass the test.
Sites where you can find translation jobs to make money online include:
14. Sell your stuff
An easy way to make extra cash is to sell the stuff you no longer use. When using this strategy, make sure the items you put up for sale are of value to today's buyers.
Most people immediately think of selling their junk like old CDs and DVDs. But most people don't want to buy those things. It's 2022—are you really going to buy a CD? Probably not. So don't waste your time trying to sell it.
When you're thinking about selling your stuff, focus on items like electronics, furniture, toys, and crafts. You can list the same products on multiple platforms, including Amazon, Facebook Marketplace, and your own online store. Multichannel selling will improve your chances of finding customers for your items.
Want to make a great first impression on the customer? Include high-quality product images in your listings. You can hire a Shopify Expert to create product photos for you or take a photography course that equips you with the skills to shoot and edit your own images.
15. Become an online tutor
If you want to make money online on your own schedule, consider becoming an online tutor. Studenomics covered a story of a person who made $2,100 in one semester from tutoring. Interestingly, he built up his client base through word of mouth, visibility, and great group rates.
If you have a teaching degree, you may be more likely to land a tutoring position. Having a degree or experience in a language is essential for this type of job. If you've spoken at a conference or event about the topic, you might also be considered for an online tutoring, teaching, or mentoring position.
While sciences and maths often have a high demand for tutoring positions, you'll also find English popular among international audiences. If you're an expert on a topic, tutoring may be the right platform for you to make money fast.

You can find online tutoring jobs on platforms such as:
16. Drive Your Car
If you own a car, you can make some spare cash as an Uber driver or delivery person. But even if you don't, you can still deliver food and other essentials using your bicycle or moped. Uber drivers looking to make even more money off their car can turn their vehicle into a moving billboard using Free Car Media. In this case, the company will wrap your car with a removable vinyl featuring an advert for a product or brand.
Want to know how to make money fast driving Uber? If you own your own side business, you can showcase your products to your passengers if they're interested. Not all will be, though. However, if one expresses interest in your products, you can have products for sale under the driver's seat for a passenger to sift through. If customers don't have the cash, you can ask them to pay the cost with Uber's tip function.
17. Become a virtual assistant
With so many entrepreneurs building businesses, the demand for virtual assistants is increasing almost daily. A virtual assistant is a self-employed individual who provides services to a business from a remote location. Writing, bookkeeping, social media, and customer support are just a few of the services you might offer as a virtual assistant.
You can find relevant gigs on websites like Virtual Office Temps, Indeed, or Upwork. Many virtual assistants have also found ways to make money online by reaching out to brands and entrepreneurs, asking if they're looking for support in running their businesses. Using a combination of job posting applications and outreach, you'll land your first client sooner than you might think.
18. Become a Twitch streamer
While Twitch started as a gaming platform, it's quickly evolving to include other types of content. Nowadays, Twitch streaming is an increasingly popular way to make money online. To make money fast on Twitch, you'll need to grow your following. If you're consistent, streaming on this platform can help you build a sizable audience fast.
You'll need to find a popular game or channel that isn't overly competitive so people can easily find your content. In order to get people to notice your streams, you'll need to have a consistent style for your channel: is it going to be funny, educational, or entertaining? Choose your path and stick to it.
There are five ways to monetize your Twitch channel: selling products, brand sponsorships, fan donations, subscriptions, and Twitch ads. As a Twitch streamer, you'll want to focus on tapping into all five monetization methods to ensure the highest financial gains. With the right strategy and hard work, you can make a lot of money hosting Twitch streams.
19. Invest in stocks
You can also make money fast by investing in stocks. If you aren't an expert in picking stock, you might want to skip this money-making idea. While it can have one of the highest rewards, it can also result in money loss if you're inexperienced.
If you currently hold a 9-to-5 job, look into your company's financial programs. Do they allow you to invest in company stocks? If so, sign up for it. At least with a company stock program, you have some influence on the organization's success as an employee. If your company has an RRSP matching program, you can also sign up for that if your goal is to save up for retirement or a down payment on your first home.
20. Sell Your photography
Whether you're a professional photographer or just love snapping great pictures, you can make money online by selling your images. Sites like Shutterstock and Alamy are great places to showcase your work. These websites pay royalties to photographers when someone downloads a copy of their image.
If you're looking to monetize your photography quickly, you can create a listing on Foap, a smartphone app that lets you upload your works and earn cash. When an agency, brand, or anyone else buys a photo or video from your digital Foap portfolio, the app creator shares the profit with you 50/50.
21. Sell clothes online
You likely have clothes you haven't worn in the past year and don't have any intention of ever wearing again. Rather than letting them take up space in your closet, why not make money off of them?
Whether you sell your clothes, handbags, or shoes, there are quite a few websites that allow you to sell your used fashion items. Poshmark, Refashioner, The RealReal, ThredUp, and Tradesy are a few online sites where you can sell apparel for cash.
You could make money online by selling on several different platforms. If you're looking to drive sales offline, you can use Facebook buy and sell groups in your community to find people online and sell the items in person. I've personally sold through these groups before and know they work.
22. Become an extreme couponer
When money is tight, coupons can help save you a few bucks. Plus, sharing coupons can help you make money online. Coupon Chief, for example, offers a Pays to Share program, where customers receive some percentage of sales from the coupons they share on the platform. You'll need to add coupons that haven't already been shared. In return, you'll make a 2% to 3% commission.
It's like affiliate marketing, where you share referral links and get a commission when someone buys through your link. Coupon companies are known to pay their affiliates regularly, so it's a legit way to earn money online. Coupon Chief has already paid over $1.3 million in commissions to its users.
23. Buy and sell domain names
If you regularly buy domain names but fail to use them, you can always try to sell them for a profit. Selling domains is ultra-competitive, though. If you own a one-word .com domain, you'll have a better chance of selling. Words that have a high search volume sell well too.
Also, domains that are on trend now have a better chance of selling. For example, a few years back, fidget spinner domains were an easier sell than they are today. You can search for domain names and buy a custom domain through the Shopify domain registration platform.
You can sell your domains on GoDaddy's Domain Auction. Look through the domains with the highest bids to see what type of domains sell well. It'll help you know whether or not your domains are worth selling and how much money you can make selling them.
24. Sell your designs online
Graphic design is an amazing skill that you can monetize in several ways. You can go the print-on-demand route and sell your designs on your own custom products. Alternatively, you can pitch your designs on a crowdsource platform like 99designs.

There's also the option to create your own graphics and templates to sell on marketplaces like Envato or Creative Market. Or how about picking up some clients and working as a freelance graphic designer? According to PayScale, this role will net you $29.90 per hour, on average.
25. Review apps and websites

If you're passionate about user experience, UserTesting pays reviewers $10 to give other entrepreneurs feedback on their websites and apps. You'll be given a set of questions that you need to answer as you browse through a site. That's one fast way to make money online.
You'll communicate your ideas and feedback to the entrepreneur through a video while navigating their website or app. Your video is only 20 minutes long, so if you do three videos per hour, you'll make $30. Other reviewers can take projects quickly, so you have to act fast when a new website or app needs to be reviewed.
26. Get a part-time job
When you've done whatever it takes to make money fast but struggle to make an impact, sometimes you're left with no choice but to get a part-time job. You can browse part-time jobs on Indeed or a niche job board that caters to your field.
Some job websites require an upfront fee to register, so read the fine print carefully. Most sites let you filter for part-time and contract-based jobs, so you should have no problem finding relevant positions to apply for. With many companies hiring part-time, it's easier than ever to make money online without working a full week.
27. Become a TikTok consultant
One of the trendiest ways to make money online is to become a TikTok consultant. Brands will contact you for brainstorming video ideas, developing engaging bios, and more. It's the perfect money-making opportunity for digital nomads—you can run the entire business from your smartphone. Compared to Instagram, TikTok is relatively new and untapped, so helping brands establish a solid presence on the app can potentially make you a fortune.
However, you need to have a few talents before you begin offering TikTok consultancy to businesses. The most important is knowing how to create viral videos that get people to engage with brands. If you don't have the expertise to drive sales through this platform, you can still learn how to attract customers by taking this TikTok course.
28. Sell greeting cards online
If you have a knack for picking out the perfect greeting card for different occasions, this might be an easy way to make money online. However, I don't recommend that you market your services to everyone and anyone—it's not a smart way to do business. Instead, design or source greeting cards that appeal to a certain segment of the population.
For example, you can make greeting cards that cater to C-level executives wanting to thank their senior vice presidents for making profitable decisions last year. Or you can target health care professionals wanting to thank their patients for choosing their clinic. For designing the cards, you can use an online graphic tool like Photoshop or Canva. These tools make it easy to put together nice-looking cards that will cheer anyone up.
How will you make money online in 2022?
Making money online can help you stay afloat during these troubled times, but it can also help you escape your 9-to-5 job so you can become a full-time entrepreneur. By brainstorming online business ideas and choosing to start an online business, you gain more financial freedom, improve your financial security, and inch closer to living life on your terms.
It really is possible to earn a living online if you work hard and stick with it. So, which money-making idea will you pursue first?
Make money online FAQ
How can I make money online very fast?
Build a Shopify store and dropship products online.
Sell used stuff on eBay, Amazon, or Facebook Marketplace.
Find and share coupons on websites like Coupon Chief.
Buy and sell domain names.
Rent your spare room on Airbnb.
Provide TikTok consultancy to startups and businesses.
Sell information products.
Tutor people online in high-demand subjects.
Flip your thrift store finds.
Review apps and websites.
How can I make $100 a day on the web?
Complete surveys.
Sell products on Amazon.
Teach English online.
Watch videos for money.
Get cash back on your shopping.
Proofread for websites.
Review music online.
How can I make money online in 2022?
Launch a print-on-demand store.
Sell your clothes online.
Create handmade goods.
Offer freelance services.
Curate subscription boxes.
Build online courses.
Launch a podcast.
Create digital products.
Become an influencer.
Start a blog. 
25 Ways to Make Money Online, Offline and at Home
Make money with a side gig and learn how long it will take to see the extra income.
Aug 8, 2022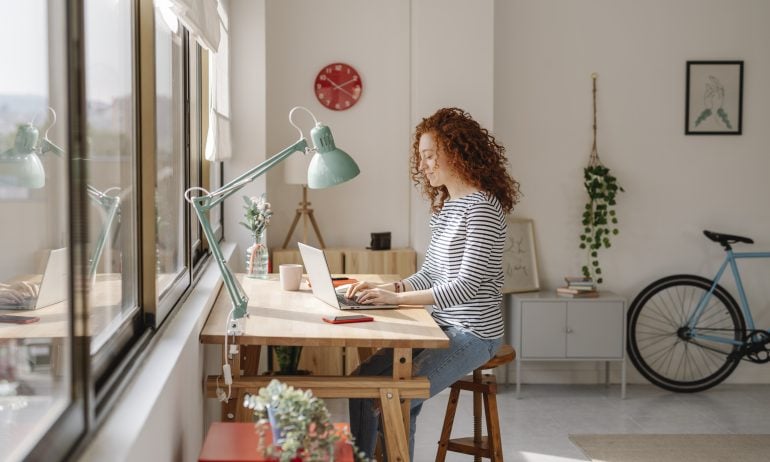 Many or all of the products featured here are from our partners who compensate us. This may influence which products we write about and where and how the product appears on a page. However, this does not influence our evaluations. Our opinions are our own. Here is a list of our partners and here's how we make money.
Want to make money, but you're not sure where to start? Don't worry, we've got you covered.
And you're not alone. Some 16% of adults performed a side gig in the previous month to help them make extra money and, of those, 64% spent less than 20 hours doing those jobs during that period, according to the Economic Well-Being of U.S. Households in 2021 report, released in May 2022 by the Board of Governors of the Federal Reserve System.
NerdWallet rounded up 25 real ways to make money at home, online or out and about. For each potential side job, we list details like what it takes to get started, age requirements and how fast you can get paid. While most people want to make money fast, don't discount the "slow" gigs, as they may pay more in the long run.
How to make money online
Making money online is the sweet spot people look for in the gig economy. Whether you aspire to be a six-figure social media influencer, or are just looking to supplement your regular income with some online side jobs, we've found some viable options.

1. Pick up freelance work online
Make money online through websites such as Upwork, Fiverr and Freelancer.com. These sites offer opportunities to do a variety of freelance jobs, such as writing, programming, design, marketing, data entry and being a virtual assistant. Fluent in a second language? Check sites such as Gengo or Blend Express, or drum up business through a site of your own. No matter what freelancing you do, keep track of the going rate for the kind of work you provide so you know if you're charging too much or too little. Learn how to get started on Upwork.
Total time: It can take a while to get your first gig. Setup: 24 hours. How easy to start: Easy, if you have the expertise. How fast you'll get paid: Varies by site.
Need to know
Requirements
Back to top
Money management made easy
NerdWallet tracks your income, bills, and shows you ways to save more.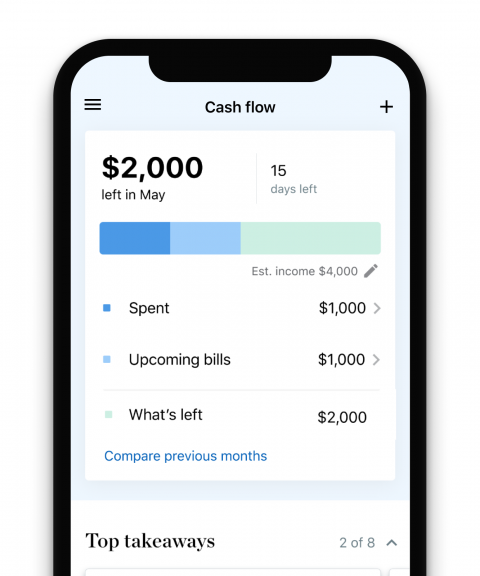 2. Test websites and apps
Another way to make money from home is on sites like UserTesting.com. You get paid for your thoughts on how well — or not so well — certain websites and apps worked. You'll have to complete a short test to be accepted, then you'll be paid depending on the test type. UserTesting.com does not disclose an exact amount.
Total time: Approval time can vary. Setup: Less than an hour. How easy to start: Easy, if you have the tech gear and complete a sample test. Age threshold: 18+. How fast you'll get paid: Seven days.
Need to know
Requirements
Back to top
3. Pick up tasks on Amazon's Mechanical Turk
Even in the age of automation, some jobs still require a human touch. Companies often outsource those jobs via services like Amazon's Mechanical Turk. As a "worker," the tasks you'll be assigned can be tedious — tagging images, transcribing videos, classifying receipts — and can take anywhere from a few minutes to a few hours. Temporary employers or "requesters" set the price for each task and get to approve the finished product before paying you. That can leave room for scams, so do your research. Join a community like the MTurk Crowd forum, or the MTurk and Turker Nation subreddits, which can steer you away from shifty dealers. These communities and fellow "workers" can answer questions and give a realistic idea of how much money you can expect to make. Read more about Mechanical Turk as a way to make quick money online.
Total time: Several days to find out if you're approved. Setup: Depends on the task you choose. How easy to start: Easy if you have certain skills. Age threshold: 18+. How fast you'll get paid: You get paid following work approval, which can take up to 30 days.
Need to know
Requirements
Back to top
» MORE: What job makes the most money?
4. Take surveys for money
You can make money from home by taking online surveys, but don't expect to be rolling in the dough. Survey sites don't typically offer a big payoff, and many sites are more useful for earning gift cards than cash. Some of the more popular survey sites include Swagbucks and Survey Junkie. Read our analysis of survey sites to find out which one is best suited for you.
Total time: It will take a while. Setup: Just minutes. How easy to start: Very. Just register and begin. Age threshold: 13 to 18+. How fast you'll get paid: Varies by site.
Need to know
Requirements
Back to top
5. Make money from your blog as an affiliate
If you're a blogger who gets decent traffic, you could make money by joining an affiliate network. Affiliates (that's you) get paid when someone clicks through from the website to the partner site and buys something there. Some bloggers make a lot of money this way. Read more about affiliate marketing and other ways bloggers can make money.
Total time: It can take quite a while to build an audience. Setup: With blog templates, building a site is easy. How easy to start: Starting is not that difficult. Creating regular content may be another matter. Age threshold: Any. How fast you'll get paid: A month or two, on average.
6. Sell your wares on Etsy
Have a penchant for woodworking, jewelry-making, embroidery or pottery? Sell your goods on Etsy, the go-to site for artisans selling home goods, art and knickknacks. Etsy boasted about 96 million active buyers and grossed over $13.5 billion in merchandise sales in 2021, according to data from Statista. Learn more about how to make money on Etsy.
Total time: It might take quite a while for customers to find you. Setup: Can be quite involved. How easy to start: Leaning toward "hard" on the difficulty meter. Age threshold: 13+. How fast you'll get paid: From the next day to seven days after a sale.
Need to know
Requirements
Back to top
7. Get advertising revenue from your blog or YouTube channel
Turn your cat videos into cash videos. If your YouTube videos or blog posts draw a big audience, you may be able to make money from advertising. YouTube sets 1,000 subscribers as the benchmark creators must make before applying for the YouTube Partners Program. YouTube Partners then get access to Google AdSense, a service businesses pay through to advertise around your content. The service is free, but there are requirements you must meet. Read more about how to make money on YouTube and Google AdSense.
Total time: It can take several weeks to get up and running. Setup: Not that hard. How easy to start: Depends on how good you are at producing interesting videos. Age threshold: 18+. How fast you'll get paid: Could take a long while to earn the first payout; then monthly.
Need to know
Requirements
Back to top
8. Become an Instagram influencer
Companies are using Instagram influencers — people with large, dedicated followings on the platform — to rep their products. You can get in on the action by applying for opportunities via a marketing platform like Open Influence or Aspire, or by contacting the brands you want to work with. Read more about how to make money on Instagram. (You can also make money on TikTok this way.)
Total time: You'll need to stick with it. Setup: Quick and easy. How easy to start: Not that easy. It's a very competitive platform. Age threshold: 13+. How fast you'll get paid: Varies on partnerships.
Need to know
Requirements
Back to top
9. Monetize your Twitch channel
Gaming could be a way to make money from home if you have a steady following on Twitch, the go-to site for gamers. Broadcasters can receive donations from viewers and even get a share of subscription and ad revenue if they reach Affiliate or Partner status. Learn more about how to make money on Twitch.
Total time: This can be a long game. Setup: Quick and easy. How easy to start: Easy to start; takes a while to build a following. Age threshold: 13+. How fast you'll get paid: Monthly.
Need to know
Requirements
Back to top
» MORE: How to make money as a kid
10. Sell your photography
Turn your photographs into cash via sites like Fine Art America, which lets you upload your images to sell as prints, T-shirts, phone cases and more. Other marketplaces for photographers include SmugMug, 500px and PhotoShelter. Some sites require a subscription but may provide features ranging from cloud storage to password-protected galleries and a customized website.
Total time: Buyers need to find you — and like your work. Setup: Just a few hours. How easy to start: If you have a library of photos, you're on the way. Age threshold: Any. How fast you'll get paid: Depends on your sales platform.
Need to know
Requirements
Back to top
How to make money from home
Some side hustles don't even require you to leave the house. Or if they do, it might just be a short walk around the block with a furry friend. Working from home requires a little creativity and a stick-to-it spirit.
Here are some excellent ideas for side gigs from home:
11. Become a dog walker or dog sitter
Love dogs? Make money by becoming a dog walker. Apps like Wag and Rover offer on-demand dog walking, so you can pick up walks when your schedule allows. If you have space (and your landlord's permission, if you rent), you could offer overnight dog boarding. Read the fine print if you sign up for these services
Total time: Building a client base may take some time. Setup: Takes about a week or so. How easy to start: Love pets? You're good to go. Age threshold: 18+. How fast you'll get paid: Two days to a week.
Need to know
Requirements
Back to top
12. Sell unused gift cards
Make extra money by selling unused or partially used gift cards on a site like CardCash or GiftCash. These websites say they will pay you up to 92% of the card's value. On CardCash, you can also trade in your card for one you'll use. Read more about what to do with unwanted gift cards.
Total time: Depends on the popularity of the gift card. Setup: Easy. How easy to start: The more gift cards you have to sell, the better. Age threshold: Old enough to have a credit card. How fast you'll get paid: Varies by sale method.
Need to know
Requirements
Back to top
13. List your spare bedroom on Airbnb
Renting out your home or spare bedroom on vacation rental sites is another way to make extra money. Be prepared to spend some money to clean and keep up the property, replace home goods and pay toward service fees. And scrutinize your rental agreement before you get started.
Total time: Demand drives success, and that depends on your location. Setup: A listing can be created and live in hours. How easy to start: If you have a place to rent, it's a simple process. Age threshold: 18+. How fast you'll get paid: About one day.
Need to know
Requirements
Back to top
How to make money offline
There's online and at-home ways to make extra money — and then there's a third alternative: offline. This version of the gig economy may require a little more legwork, but the upside can be substantial. Here are offline ways to make money:
14. Sell your gently used clothes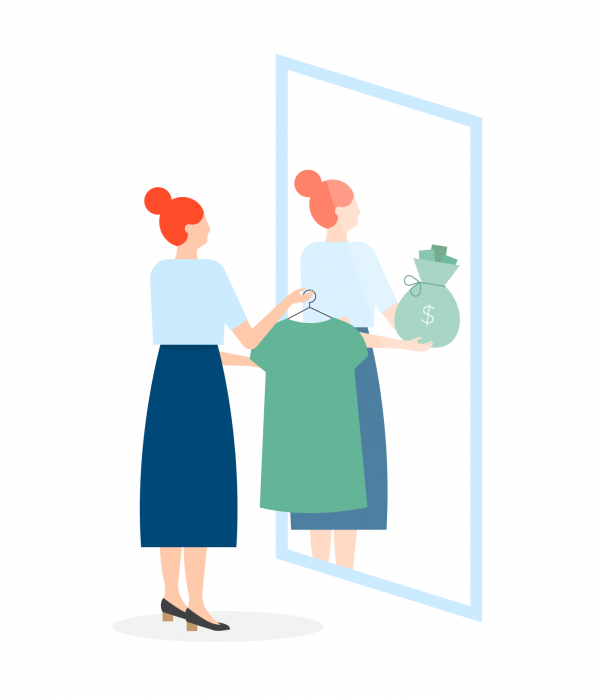 Selling clothes you no longer wear is a quick way to make some money. Start with local consignment shops to make money quicker or use sites like ThredUp and Poshmark to find buyers. If you go the online route, be sure to take clear, well-lit photos of your pieces and research similar items to set competitive prices. Get tips on how to sell your clothing.
Total time: Varies by sales channel. Setup: Easy and fast. You can simply go to a consignment shop or fill a box with clothes and send it in. How easy to start: Easy. Cleaning out the closet may be the hardest part. Age threshold: Any. How fast you'll get paid: Varies by sales channel.
Need to know
Requirements
Back to top
15. Trade in old phones, electronics for cash
Have an old phone, iPad or gaming system lying around? Sell it on a site like Swappa or Gazelle. Check out Amazon's trade-in program, which pays participants in Amazon gift cards — and eBay, too. If you're in a rush, try an ecoATM kiosk, which offers cash on the spot for your device.
Total time: Lots of options, so your time spent will vary. Setup: A breeze. How easy to start: Easy. Have phone, sell phone. Age threshold: Any. How fast you'll get paid: Varies by where you sell.
Need to know
Requirements
Back to top
16. Get a babysitting gig
Everyone from college students to recent retirees can make money by watching other people's children. Word-of-mouth referrals from friends and family are still a great way to get started, but you can also create a profile for free on Care.com or Sittercity to expand your reach. Note any specialized skills, such as CPR certifications, to make yourself more marketable.
Total time: Online setup takes minutes; neighborhood referrals may take a while. Setup: Just minutes. How easy to start: Getting the word out is the main thing. Age threshold: Very young if you're using referrals. 18+ online. How fast you'll get paid: When the parents come home.
Need to know
Requirements
Back to top
17. Rent out your car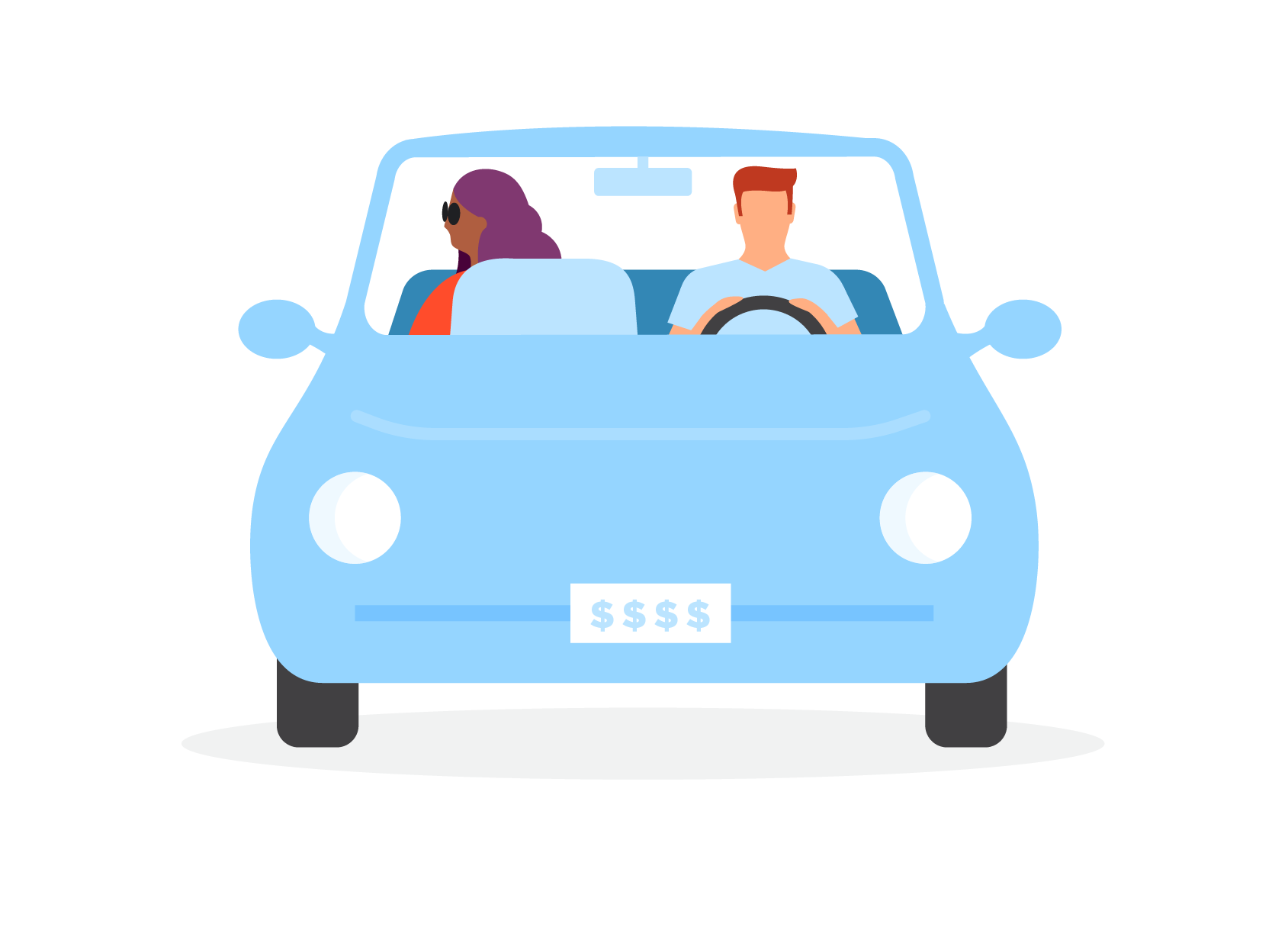 City-dwellers often don't use their cars for days or weeks at a time. That idle time can translate to extra money with services like Getaround and Turo, which let you rent out your car by the hour or day. You take home the majority of those earnings, while Getaround or Turo takes a cut for protecting your car while it's being rented.
Total time: Demand for your car will depend on the local market. Setup: It takes about a half hour to set up an account. How easy to start: With an appropriate vehicle, it's easy. Age threshold: A valid driver's license and 21+. How fast you'll get paid: Varies by site.
Need to know
Requirements
Back to top
18. Sign up for TaskRabbit
If you actually enjoy putting together Ikea furniture or standing in long lines, you may be cut out for doing tasks for others. Websites like TaskRabbit can connect you with people who need help with a variety of things, such as moving, cleaning, delivery and handyman services. The site also offers several virtual and online tasks, such as helping with a research project or data entry. Read about how to get started on TaskRabbit.
Total time: Local demand for your skills will determine the time you spend. Setup: A couple of hours, then some time for approval. How easy to start: Easy, though you'll need to do some research. Age threshold: 18+. How fast you'll get paid: A few days after a job.
Need to know
Requirements
Back to top
19. Become a private tutor
Parlay your math, science, foreign-language or test-prep expertise into a lucrative side gig by becoming a private tutor. You can tutor people online or in-person. What you charge can depend on your experience, expertise and what's in demand. To get started, see what types of tutors are needed on Craigslist or create a profile on sites like Tutor.com or Care.com. You can also advertise your services at local schools and community centers.
Total time: Varies by subject matter. Some companies might require a minimum availability per week (e.g., Tutor.com requires 5 hours). Setup: Can be a bit involved. How easy to start: Students will have to find you, and that might take a while. Age threshold: Any. How fast you'll get paid: Usually pretty fast; often right away.
Need to know
Requirements
Back to top
20. Drive for Uber, Lyft
Join Uber or Lyft (or both) and make money by driving passengers around. Just don't forget to factor in gas and maintenance costs. You need an eligible car in good condition and must agree to a background check and a review of your driving history. Learn how to become an Uber or Lyft driver.
Total time: Depends on your market demand. Setup: A few weeks. How easy to start: Not difficult, but you'll need the right type of vehicle. Age threshold: Licensed to drive in your locality with one year of licensed driving experience (or three years if you're under age 25). How fast you'll get paid: Very fast. Either instantly or within days.
Need to know
Requirements
Back to top
21. Make deliveries for Amazon, Uber Eats
Take advantage of the growing delivery trend and sign up for a service like Instacart, Uber Eats, Postmates, DoorDash or Amazon Flex. You get paid per delivery, in most cases, and can even earn tips. A car isn't always required — Postmates and, in some cities, DoorDash, lets you use a bike or scooter to make deliveries. However, a background check almost always is part of the deal. Learn more about how to get started with Amazon Flex, Uber Eats and Instacart.
Total time: Depends on your market demand. Setup: About a week. How easy to start: Easy, if you have dependable transportation. Age threshold: 21+. How fast you'll get paid: Varies by vendor.
Need to know
Requirements
Back to top
22. Find work as a housesitter
If you're willing to watch someone's home — and maybe feed the pets, water the plants and take out the garbage — become a housesitter. Tap your personal network for referrals or try out HouseSitter.com, which connects homeowners with housesitters. People often make $25 to $45 a day, according to the company's website.
Total time: Depends on your market demand. Setup: Minutes — or more if you try to drum up business by referrals. How easy to start: That can depend on the need in your area. Age threshold: Varies by site. How fast you'll get paid: At the end of a gig.
Need to know
Requirements
Back to top
23. Sign up to be a mystery shopper
Businesses often want to know how they're performing from a customer's perspective. Sign up to be their eyes and ears. You can apply online via sites like IntelliShop, BestMark and Sinclair Customer Metrics. Just beware of scams and do thorough research before signing on.
Total time: Varies by site. Setup: Applying takes little time, but approval can take a while. How easy to start: Relatively easy if you have required transportation and tech. Age threshold: May vary by site, but typically 18+. How fast you'll get paid: Varies by company.
Need to know
Requirements
Back to top
24. Find seasonal work
Need a gig for a few months? Try something seasonal, like being a lifeguard, shoveling snow or working at a retailer during the holidays. Employers typically staff up a month or two before their busy season, so plan ahead to get on their payroll. Check storefront windows, Craigslist and local classifieds for seasonal opportunities.
Total time: Varies by job. Setup: Job searches and interviews can take weeks. How easy to start: Not difficult, particularly if you have skills that fit your market. Age threshold: Minimum age depends on the job. How fast you'll get paid: Varies by company.
Need to know
Requirements
Back to top
25. Put your drone to work
The market for drones is expanding. Companies hire out work like aerial inspection, photography and land mapping. So if you're already a drone enthusiast, why not make extra money with your aircraft? You first need to register it with the Federal Aviation Administration and obtain certification from the agency for commercial use. Then, you can apply for gigs as a drone pilot. Learn how to make money with drones.
Total time: Depends on demand. Setup: You'll need to make time to pass a test. And then find clients. How easy to start: If you already have a drone, you're likely qualified. Age threshold: 16+. How fast you'll get paid: Varies by company.
Need to know
Requirements
Watch out for making money scams
The internet is full of opportunities to make money online or from home, but many are questionable, if not outright scams. Be wary of any "opportunity" that asks for an upfront fee, wants you to pay for certification, or requests your Social Security number or any financial information, such as your credit card number.
Still unsure if an opportunity is legit? Look for community forums, like those on Reddit, for unfiltered reviews and complaints. (Workers on TaskRabbit, Uber and Lyft, for example, each have their own subreddit.) Also, check if the company has a Better Business Bureau profile. The BBB assigns ratings based on reported complaints, business transparency and other factors.
Monitor your money during trying times. If you're facing financial anxiety, NerdWallet can find ways to save. Join for free.
Frequently asked questions
How can I earn money online easily?
How can I make money fast at home?
How can I make money right now?
40 easy ways to make money quickly
by Owen Burek in Make Money
Updated 26 October 2022
There are more ways to make extra money than ever before, both online and offline. That's great, but knowing where to invest your time can be tricky.
Use this list and discover new ideas to make money online and from home. Earn cash from walking, recycling, reviewing music and even searching the web.
We'll update this page with fresh ways to make money fast, so go ahead and bookmark it.
Top ways to make money online and offline
These are the best ways to start making extra money today.
No-risk matched bettingHands down the quickest way to make a lot of money from home. Lots of students have genuinely made £100s from this technique. It's completely legal, risk-free, tax-free, and anyone over 18 in the UK can do it. (Not in the UK? Skip to no. 2).Matched betting works by taking advantage of free bets offered by betting sites and 'matching' them at a betting exchange. This removes the risk as you are betting both for and against an outcome.You can then squeeze out the free bet, which can be as much as £100. Multiply this by all the betting sites there are, and you can quite easily be in profit by a few hundred pounds.We walk you through how to make your first £13 profit (using a real example) in this gem of a guide to matched betting. If you know of any better way to make £40 an hour sitting at home, please let us know!
Online paid surveysA popular way for people to make money online is to fill out online surveys in their spare time. Research companies are always recruiting new members worldwide to answer surveys and test new products.For a few minutes of form filling, you can quickly make a couple of quid which is paid as cash or rewards. You can bag up to £3 ($5) for some surveys!A few good ones to try are: Branded Surveys, Swagbucks, Toluna, Pinecone, LifePoints, OnePoll, i-Say, Opinion Outpost, YouGov, Prizerebel, Marketagent, InboxPounds, Valued Opinions, The Opinion Panel, Mingle, Opinion Bureau, Maru Voice, Panel Base, Y Live, Survey Junkie.Update: See our full guide to the best paid survey sites!
Searching the webInterested in how to make money fast by doing what you already do online? This has to be one of the easiest methods of making money online.Qmee.com rewards you for searching on Google, Bing, Yahoo, Amazon and eBay. Install a simple browser extension and sponsored results will show alongside your normal search results.Each Qmee result has a cash reward attached. If you are interested, simply click on it and collect your reward. You can also complete surveys to top up your earnings.The best thing is there is no minimum to cash out. Our first one was just 72p wired to our Paypal account. You also have the option to donate it to charity.Sign up now for free and start earning from your own searches!
Online market tradingInvesting in the stock market isn't necessarily an easy way to make money, but it can be lucrative if you learn to do it properly. By the same token, you may suffer significant losses if you don't take it seriously.Today there is no need to fund the yachts of Wolf of Wall Street style stock brokers. You can do it all yourself with the help of online market trading platforms.Having spent many hours researching this new opportunity, I've been using the popular platform eToro.com.eToro has over 20 million users worldwide and offers free practice accounts. They featured in the BBC Two documentary "Traders: Millions by the Minute" and sponsor several Premier League football clubs.One of the best things on eToro is the CopyTrader feature. This lets you see, follow and copy the investments of other top performing traders.Follow George's complete guide to trading on eToro to learn more. $200 is a good amount to maximise the learning curve by trying out different markets. If nothing else, you'll learn a great deal about various investments and industries.Visit eToro »Please be aware that all trading involves risk. eToro is a multi-asset platform that offers real asset ownership and high risk leveraged 'CFD' products. 79% of retail investor accounts lose money when trading CFDs with this provider. You should consider whether you can afford to take the high risk of losing your money. Copy Trading does not amount to investment advice. The value of your investments may go up or down. Your capital is at risk.
Start your own websiteInterested in generating passive income? You need a website. It's the way to make money while you sleep.Starting a website with Bluehost takes less than 20 minutes, costs hardly anything and can be done by an 82 year-old.It only takes a bit of plugging on social media to get your first visitors, and there are plenty of ways to monetise your site.Save the Student is just one example of a successful website. Started at university by Owen Burek, it has since grown to serve over 1 million visitors a month.Read Owen's step-by-step guide on how to create a website in 20 minutes from home. It's really one of the best assets you can have.
Review websites & appsWell, it seems like you're pretty nifty with a web browser. So perhaps it's time to turn pro and browse websites as a paid and fun job!Introducing UserTesting – a platform that pays everyday people to review all kinds of websites. Each review takes around 20 minutes and bags you $10 (£6.50) via Paypal.Simply sign up here, complete a test review and look forward to receiving websites in your inbox.
The 'Disney Vault' secretTo keep demand high across generations, Disney Studios restrict the supply of some home release classics. Physical blu-rays are locked away in the 'vault' for 8-10 years before being released for a short time.Buy them in this window at normal retail price, and you can turn a nice profit when they go off sale for another decade or so.For example, in 2011 you could buy Beauty and the Beast on Blu-ray 3D for just £24.99. In just a couple of years it was on Amazon for a staggering £74.99!Importantly, not all Disney releases are subject to the vault and only the true classics will maintain such demand.Right now there are just 2 titles out of the vault which I would recommend snapping up. They are Bambi Diamond Edition Blu-ray and The Lion King Diamond Edition Blu-ray.
'Get Paid To' sitesSimilar to making money from online surveys, GPT sites reward you in cash and vouchers for completing various offers or activities online.The most popular sites today are Toluna, Swagbucks and InboxPounds.Join our 'make money' mailing list for the best opportunities every month.
Privacy policy
Become a delivery rider or driverOwn a bicycle, motorbike or car? What about a Smartphone? That's all you need to make extra money by delivering food or people whenever you have some spare time.Sign up to delivery specialist companies like Deliveroo which are always on the hunt for new riders. They allow you total flexibility to work when you want, delivering food from restaurants to the customers' door. You can make up to £16 an hour.Double-up your opportunities by directly contacting local takeaways and bigger chains like Dominos to see if they have any delivery jobs going.
Publish a Kindle eBookIf students are good at anything, it's researching and writing. With the Kindle store, anyone can publish an eBook and make money on Amazon.The Kindle app is now available on any device so your global market is huge!List your book for £1.49 – £6.99 and you earn 70% of the sale. Considering Amazon is the ultimate selling machine (and remember, people are looking to spend), that is a fantastic deal.The key to success with eBooks is to create value, and write non-fiction. Bundling information you have researched and compiled on a common problem (eg. 'secrets' to finding a job) and then presenting it in an easy to digest format (an eBook) justifies someone spending a few quid on it.Have a professional cover designed so it stands out (browse these).Once your eBook is live on the Kindle store, it's important to get some reviews so it shows up higher in results. Encourage readers to leave an honest review at the end of your book.The best thing about this lucrative idea is that once you've invested the time (say 20 hours), you'll earn a passive income for years to come!For more tips see our guide on making money from eBooks.
Affiliate marketingIf you have a social media following or a website, you can start making money immediately by promoting all sorts of companies, products, services and offers online.Sign up as a publisher on the Awin network. Check their offers blog or browse the merchant listings to find something you think your followers would be interested in. Then grab your affiliate link and share it.If someone buys using your link you'll make a nice commission (can be within up to 90 days).Learn more with our guide to affiliate marketing.
Mobile phone recyclingYou can earn money and help the environment by recycling your old mobile phones and other unused devices. Ask your parents if they have any lying around too.Head to our page on making money from old phones for the best companies to use and how to ensure you get all the cash quoted to you online.
Become a 'Clickworker'The Clickworker.com concept is based on 'internet crowd-sourcing' where businesses advertise specific, scalable tasks they need completing quickly. And for us, it's an easy way to make money fast from home.There are a variety of tasks, but most commonly they involve mindless data entry, web research or form filling.You are paid in cash (via Paypal) for the work you choose to do.Join Clickworker »
Claim tax backMany students work part-time or during the summer months, and others will be on placements or paid internships. If you are a student working during the year, you will probably be overpaying income tax.Why? Simply because few students reach the personal tax-free income allowance each year. However, they are often put on an emergency basic tax-code by their employers meaning tax is being paid when it shouldn't be.To calculate how much tax back you might be due, see our guide on student tax refunds.
Cashback when shoppingThis is a way to make money and save money at the same time. Cashback allows you to reclaim money from purchases you would have made anyway, whether it be 50% or 0.5% cashback.There are a number of cashback sites which pay you the commission they otherwise would have earned.We recommend signing up with Top Cashback, Quidco.com and Swagbucks which are free and offer the best selection of retailers and exclusives.
Part-time jobA part-time job is the obvious first choice for students looking to supplement their student loan. It provides a steady flow of income and valuable work experience.But good jobs are not always easy to find!Start with our student job search. Then check local classifieds and your university careers service for vacancies.It's also worth signing up with CV Library. This is a free service that matches your CV with suitable part-time jobs and career opportunities.Read our guide to finding a part-time job for more tips.
Gigs on FiverrFiverr is the world's largest marketplace for people to make money selling small services (known as 'gigs').What you offer could be absolutely anything. From writing and translating, social media posting, playing pranks and teaching to creating music, voiceovers and short video clips for people around the world.The default price is $5 (hence Fiverr), but you can attach extra services to gigs for more money. Earnings can quickly add up and there are thousands of people making a really good living from the site. The key is to get a system in place which minimises the time spent on each gig.There is another way to profit even more from Fiverr, for potentially far less work. How? By simply reselling gigs elsewhere.For example, find a decent logo designer then reply to jobs on Upwork or local classifieds. A $5 spend can easily become $50+, and it's repeatable! Just check with your designer that they are happy with this.If you're not interested in selling, there's so much good stuff you can get done for yourself. Have a browse and get inspired!
Review music for moneyIf you love music, make it your business by reviewing unsigned bands and artists online for cash with Slicethepie.Some users of the site claim to earn £40 a month. Not life-changing, though if it's something you enjoy then it shouldn't be hard work.Money you earn will be paid in $US but anyone can sign up and review.To get started, head over to Slicethepie or see our quick guide for more info.
Sell course notesIf you don't mind sharing your notes with other students, this is a good way to generate some extra cash.There are several sites where you can upload your notes. When another student downloads them you get paid.Sites like Nexus Notes and Stuvia are free for you to list your notes. They take a small cut of any sales in return for connecting you with customers.You can submit handwritten notes but you're likely to make more money if they're typed up.
Sell second-hand textbooksOne smart way to make extra money is to buy other students' textbooks cheaply at the end of the year, then sell them just after freshers' week.This is when the new intake of students know that they need them, so demand and prices will be higher.You can either advertise on campus or list them on Amazon Marketplace (they do take a commission on books sold).Here are 29 other things you can sell right now!
Enter competitionsEntering competitions comes with no guarantees, but there is nothing to lose and a chance to win big.A growing community of so-called 'compers' are making up to £50,000 a year from competitions.There are lots of different types of competitions and prizes. From online product giveaways and gift vouchers to big-money TV game shows.Start by entering our very own monthly student competition here. Follow @savethestudent to see when our next one is!Then head to our active competitions page to enter other free competitions that we have found.To boost your chances of making money from competitions, read our guide to entering competitions.
Buy and sell domain namesA domain name is just a website address (eg. 'savethestudent.org' or 'mysite.co.uk') and there are lots of extensions (.com, .net, .co.uk etc).They cost as little as £4 to register with GoDaddy.com, or even free with Bluehost packages.Yet premium domain names can fetch £1,000s if not millions when sold on. In 2007 VacationRentals.com sold for a cool $35m!Now you're not going to come across anything like that, but you could still turn a quick profit with a bit of searching.The trick is to find available domain names which have some commercial value. Snap them up and then list them for sale on a site like Sedo.com.
Mystery shoppingToday becoming a mystery shopper is easier than you think, and you can be rewarded handsomely.There are dozens of agencies that pay you to visit all sorts of shops and restaurants to report on how they are performing.We've reviewed the best agencies in our guide to mystery shopping.Tasking apps are another form of mystery shopping, where you earn rewards for completing small local tasks. It can be a lot of fun too!
Be an extraEver dreamed of appearing in a movie or TV show? Apply to be a film extra and it could become a reality.The pay isn't bad either: £60-80 a day on average, and you hardly have to do anything!There are lots of casting agencies that place willing extras. They make their money by taking a cut from your earnings, so always ask what that is before you take on work.Head over to our how to become an extra guide for more advice and the best agencies.
Sell your old games and moviesIf you are looking to make a quick buck, sell your old DVDs, Blu-rays and games. You'll declutter your room and almost everything these days is digital or streamed anyway.Expect to earn anything from 10p to £20 per item. The earnings can really add up if you have a large collection. See if your parents have any 'clutter' they'd be happy to see the back of too.Sites like MusicMagpie will pay you instantly for sending in unwanted items.For potentially more money (but more hassle), try eBay, Amazon Marketplace and Preloved.We share more tips in our guide to selling DVDs, CDs and games.
Profit from your educationBecoming a tutor to other students is easier than ever. Until recently your market was limited to local face-to-face sessions, but thanks to online tutoring sites you can go global!Udemy allows anyone to create an online course (on literally anything) and get paid forever more as users enrol.For one-to-one tutoring, list yourself on Superprof and MyTutor.Expect to earn upwards of £10 an hour. You don't have to be highly qualified to tutor younger GCSE or even A Level students.Get started with our guide to making money as a private tutor.
Sell your photosIf you've got a good eye and a little creativity, try uploading your photographs to stock image websites. You'll be paid if they are used by someone.Good starting points are Adobe Stock and Getty Images.Make more money by selling photo subjects that have fewer search results (less competition), but you feel have some demand.Test them out in print yourself with free photo prints.
Rent out your car parking spaceIf you aren't using your parking space and live in a busy area then you might be in luck.Advertise your space on Parklet or Just Park and earn extra money easily.Check out our guide to renting out your parking space.
BabysittingIt's a classic money-maker, and for good reason. You get paid to watch TV and not very much else – hopefully!If you are wondering what to charge have a look at local babysitting ads. You can expect to be paid over £11 an hour even if you aren't trained in childcare.In the UK, you will however need a basic DBS check to look after small children, even if the parents don't ask for one.Create a free profile on Care Babysitting to find local jobs.Our guide to babysitting walks you through the main considerations.
Dog walking & sittingIf babies ain't your thing, then maybe canines are. Dog sitting is big business.Most students have some free time during the day when pet owners are at work and worried about their pets at home.You could earn around £10 an hour per dog, and it's also a great way to keep fit.Join Care Pet Care which are well recommended for dog sitting and walking jobs.
Make money whilst walkingWalking dogs isn't the only way to make money from getting those steps up. Paid-to-walk apps are now a thing.Sweatcoin rewards you with PayPal credits, gift cards and free stuff in return for steps. They share insights with health providers and insurers, but promise not to sell your personal data.Maximise your earnings by using the app with local jobs that involve walking. Have a look on TaskRabbit which lists local paid tasks and errands in your area.More traditional ideas to make money from being out and about include being a tour guide, distributing leaflets or being a human billboard.Whether you're already all about the step count or looking to exercise more, getting paid to walk is good motivation and a great way to make extra money.For more paid walking apps and ideas, walk this way…
Charity fundraisingOk, so this job takes a certain kind of person, as you'll have to take a lot of rejection and be persistent.But if you are bubbly and personable this could actually be a great money making idea. You normally get paid commission on new sign ups (typically around £20).Have a look at Wesser for current opportunities.
Rent out your house for filmingTV and film producers are always on the hunt for houses to film in. A scene for Coronation Street was filmed in the student house one of the Save the Student editors lived in!Not only can you make good money, but it's crazy seeing your own place on TV. Start by looking at Film Locations.
Rent out your bodyIf you are comfortable taking off your kit then why not try life modelling? Get paid to sit in the buff while budding artists capture you in frightening detail.Have a look at RAM, an organisation dedicated to life models.You could also get involved in paid clinical drug trials, but be aware of the risks involved.Never do anything you are not comfortable with, no matter how much money is offered.
FreelancingPerhaps you enjoy writing, graphic design or managing social media accounts in your spare time.There are endless freelance jobs that require certain skills or just time that someone else might not have.Freelancing is very flexible and you can work from home for clients around the world with just an internet connection.Get started and find jobs with our freelancing guide.
Sell your clothesWhen it comes to clearing out your wardrobe for money eBay has long been a favourite. Online auctions are a sure-fire way to turn that sleeveless jacket into hard cash.There are lots more second-hand platforms which make it even easier to sell your unwanted clothes online, including apps like Depop and Vinted.Discover the best marketplaces with our guide to selling clothes online along with tips on how to make money selling on eBay.
Sell your stories and videosIf you have an interesting story you could try selling it to the papers or a viral social media brand. You will need at least one photo and ideally a video.One of the Save the Student team was unfortunate enough to have a pigeon smash through their window at university and sold the story to The Sun for a tidy £50.Some national TV programmes like You've Been Framed will also pay you up to £250 for funny footage. Or just publish it yourself on YouTube with ads…
Create YouTube videosAccording to recent stats we now watch more videos on YouTube than searches on Google.And with the YouTube Partner Program you can profit from making and uploading videos. You will receive a percentage of the advertising revenue per 1,000 views.Depending on how successful you are (virality, watch time, subscriber base and topic) you can make a lot of money. There are plenty of examples every week of YouTubers making it their career.For more tips read our guide to making money from YouTube.
Watch videosIf creating videos sounds like hard work, getting paid to watch videos online has to be one of the easiest ways to make money, ever.Swagbucks and InboxPounds are the most popular websites. They literally pay you to sit back and watch things like adverts and videos hoping to go viral.If watching videos is your thing and you want to make money from home, head over to our full list of ways to make money from watching videos.
Find property for investorsWe all know how much money there is in property, but on the surface you might be thinking this market is off-limits.Truth is, lots of people make a great deal of cash by sourcing suitable properties for wealthy investors who are time poor.The trick is to find properties below market value (BMV). Avoid estate agents and instead flyer your area with your contact details offering to buy houses for cash.Then approach property investors with an offer to pass on details of cut-price properties in exchange for a percentage of the sale value.Most cities have monthly networking events for landlords and property investors. Track these down, sign up, put on your best clothes and go along with lots of business cards. LinkedIn property investment groups are also good places to make initial contacts.As you might imagine, this isn't necessarily a quick way to make money. But once you've got a few investors in your phone book it can prove to be very lucrative in the long run. If you're interested, I recommend reading this book.
Bitcoin and cryptocurrencies
Update. We're increasingly being asked about how to make money from Bitcoin (and other cryptocurrencies). This isn't surprising given the hype and stories of kids making millions.
Please don't rush into buying Bitcoin to make money. It's really important to know what you're getting involved with. Read our Bitcoin guide which explains everything you need to know.
17 Ways You Can Make Money Online Right Now
Senior Contributor
Transformative Travel: I look at how travel can change lives.
Mar 25, 2020,06:00am EDT
Listen to article17 minutes
Want to make money without leaving home during the coronavirus pandemic? Or do you want to figure out ways to make money online so that you can fund your travels when coronavirus subsides?
Note that the following article was published in 2020; to see the latest version of this story with even more exciting ways to earn money, check out "How To Make Money Online In 2021: 21 Easy Ideas."
International Living—a website dedicated to helping people live and travel abroad—has issued an insightful report on 50 ways to make money in retirement. The report is aimed at retirees who want to fund their lives overseas, but here's the secret gem: Hidden between the advice on opening a gallery, becoming a tour guide or joining the craft beer revolution, you'll find smart advice that anyone can use to make money online. "No matter your skill set, no matter what you do now or did in the past, there is an option that will align with your own skills and passions," the InternationalLiving.com editors explain.
According to Jennifer Stevens, executive editor at International Living, the list is vast, but it isn't comprehensive. "We created it to give people a sense for the scope of opportunity out there," says Stevens. "We've written lots about the different ways expats abroad fund their lives. Sometimes it's with online work—like writing or drop-shipping. Sometimes it's in-person services they provide, from running a consignment store to wedding planning. Certainly, the online opportunities provide great flexibility and portability. But it's worth pointing out that business owners in many places tell us that it's much easier to start a business abroad because it's often less expensive and less bureaucratic than it is at home."
It's possible to make money online to work at home–or use these skills to eventually travel the … [+]GETTY
Though it might seem like an unusual time to start a new career, Jeff Opdyke—the Prague-based editor of The Savvy Retiree and contributor to International Living—says that "it's up to us to learn how to take back control of our own lives, of our lifestyles and our personal happiness."
MORE FROMFORBES ADVISOR
Opdyke also points out that for all the damage coronavirus has wrought and all the damage still to come, it might have some positive outcomes when it comes to the work world. "What this crisis is demonstrating is the capacity for so many workers to untether themselves from cubicles and work from home—or wherever," he says. "In the cold, corporate calculus of a post-corona world, I think we're going to see an increasing number of visionary companies realize that there are vast cost savings to be had in letting workers work from wherever. There's no need to pay the costs of running a cubicle farm when workers already have places they can work—their home, a coffee shop, wherever. And I think we will see increased productivity from this because workers will be motivated."
So the lesson here is that while you might be working from home now, this might eventually translate into living and working abroad—and living the dream. Opdyke's advice? "Be as productive as you possibly can. Be over-productive. Step up your game so that when all of this over, you have some potential leverage to talk to your bosses about trying a work-at-home life. That's assuming, of course, you like your work-at-home life. Not everyone will. But if you feel the freedom those of us working remotely feel, then now, amid this crisis, is a great opportunity for you to shine so that bosses take note."

Forbes Leadership
READ MORE
What The Talent Exodus MeansFor Leaders
So whether you're looking to live in a foreign country some day, just want to work from home in the current coronavirus environment or want to restructure your career to be able to work remotely forever, read on for 17 ways you can make money online. It's valuable information to have during this current economic crisis—and beyond.
After that, we've got three creative money-making ideas from the International Living list that we dream about doing when the world gets back to normal.
Photography can help you fuel your career right now.GETTY
1. Sell Your Photos
Do you have photo skills or live in an area where images are in demand? "Stock photography websites are huge repositories of photographs, covering almost every possible subject you could imagine," advises International Living. So how does it work? Photographers can upload their images to any one of a number of huge databases, allowing magazine editors, designers or any organization with a website to buy them. And the beauty of stock websites: Photos can be sold any number of times—so you can continue to make money without any effort. Photography sites to check out include Shutterstock and Getty Images.
2. Create How-To Videos
"In recent years, YouTube has grown into the go-to source for all manner of video courses and guides," says International Living. "Instructors can monetize their videos by charging a subscription fee or password protecting content for paying customers only." This article shares some tips from one real estate agent who made $100,000 in one month on YouTube. Another piece of advice from International Living: Get to know the phrases that people search for. To find potential search phrases, start typing "how to [your topic]" into YouTube's search bar and notice what phrases are generated in the auto-fill dropdown. Make sure to use the same keywords when you write your video title, description, and tags.
3. Become a Copywriter
Want to earn a great income no matter where you live—a house by the sea in Latin America, an historic European city or even on a Greek island? Copywriting could be ideal for you. According to International Living, "copywriting is a mega-industry, ripe with opportunity. And yearning for people who can fuel it with fresh marketing messages and one of the best benefits of the freelance copywriter's lifestyle is that you can get paid in U.S. dollars…yet live virtually anywhere in the world." Express Writers has tips on how to become a copywriter and is also a resource for jobs.
You can teach English anywhere or online.GETTY
4. Teach English
"If you're a native English speaker, you may not realize it, but you already have the number one qualification you need for a fun, portable income that can hand you a steady paycheck from anywhere in the world," says International Living. Some resources include GoOverseas.com, TeachAway (teach English online to Chinese students), iTutorGroup (teach English online to Taiwanese children and adults) and English Hunt (teach English on the phone to adult students in Korea)
5. Turn Your Interests Into a Podcast That Pays
"Podcasting doesn't have to be complicated," says International Living. With a microphone, laptop and free recording software, you'll be up and running. Plus, podcasts don't need to run every day (once a week is best) and are better when they're short. There are a number of ways to make money from a podcast. The most obvious is commercial sponsorship, but you can also use it as a platform to advertise your own products or services. NPR has a great guide to launching a podcast here.
6. Set up a Content and Web Development Business
Do you know how to do web and content development? You can offer these services to anyone via online tools that make developing beautiful websites a snap. Some resources include WordPress, Weebly and Joomla.
With translation, you can work from home or anywhere.GETTY
7. Become a Translator and Interpreter
Do you speak another language? Anywhere you find expat communities—and where English is not the first language—you'll find a need for interpreting and translation services. You can also do translation and interpretation online. You'll find a number of resources for being a translator or an interpreter here; one of the best is Welocalize, which ranked at the top of this list of the top 20 companies for remote jobs in 2020.
8. Try Drop-shipping
Have you heard of drop-shipping? It's a method of retail where the seller doesn't actually have a physical inventory. Instead, when a customer makes an order, you purchase the item from a third party, and they ship it directly to the customer. "This means you'll never have to fork over a single dime to store your products or maintain your inventory," advises International Living. "And you'll never have to buy products in bulk, hoping to sell enough to recoup your investment." This method can be done with online selling platforms like eBay or Amazon. You can find out more about drop-shipping in this helpful article from Shopify.
9. Tutor
"Establishing your own tutoring service can be a lucrative business that provides you with a comfortable and flexible lifestyle," advises International Living. "The best part of all, you can set up a tutoring business in almost any country in the world." A tip: Offer discounts to clients who promote your business. "Word-of-mouth marketing is still one of the most valuable marketing tools you can have when starting out," advises International Living. The site Tutors.com has a list of the best online tutoring jobs, and you can also apply to be a tutor at Tutorme.com.
10. Become a Freelance Proofreader
Proofreading is another lucrative online career. "Most agencies will pay around 25% of the price of a translated document to a proofreader," advises International Living. "Agencies charge about $75 for the translation of a five-page standard business document. So proofing the same document—which takes about an hour—pays out about $18 to $20." You can work full time, part-time or around-the-clock. Mediabistro—a site that offers resources for media professionals—has tips on how to become a proofreader.
Are you a fast typist? Consider being a transcriber.GETTY
11. Type for Cash
Are you a fast typist? Transcribing is simple: Listen to an audio file through headphones and type it out. "As a transcriber, your pay is directly related to how fast you type," advises International Living. "Transcription jobs are paid by the audio hour (the length of the audio file), rather than by the hour worked. The time spent on a transcript is influenced by the audio quality, background noise, the accent of the speaker and the speed at which people speak." The average transcriber—typing between 75 and 100 words per minute—will complete one audio hour in four hours worked. Consider the company Rev.com, which hires freelance transcribers.
12. Create a Money-Making Blog
Do you have an area of expertise? Share your advice on a blog. If travel is your area of expertise, think about what you have to offer: Are you an expert in luxury travel or budget travel? Can you share advice about certain activities like hiking or shopping? "The more specific you get, the easier it'll be to attract an engaged audience and to earn money with your site," advises International Living. The sites Squarespace and Wix have tips on how to create blogs and can also host them.
13. Tap Into the E-Book Business
The e-book business is a great way to earn money. You can create your own (Kindle has a guide for how to do it). Or find a book that's already been published in print and license it to publish online. You can pay the author 8-15% royalties based on net sales or a one-time payment for the online publishing rights.
14. Set up an Online Course
Or go beyond writing an e-book and create a whole online course with tutorials, PDF downloads and videos. It's a great way to create passive income because people will pay for the info and can go at their own pace or post questions related to the course in a dedicated group. Here's one resource for creating and selling online courses: LearnWorlds, which makes it possible for anyone to profit from their knowledge and experience by creating an online program.
Life coaching can be done online.GETTY
15. Become a Life Coach (or Even a Travel Coach)
"Life coaching is a thought-provoking and creative process that helps people focus on both personal and professional goals," advises International Living. "People use life coaching to overcome fears, boost their self-confidence, create goals and instill success-oriented habits." You can find thousands of online training programs on how to be a life coach, and many certification programs offer an entire website setup once training is completed. If travel is your area of expertise, you can even become a travel coach. Read this story about a travel writer who became a travel coach.
16. Become an Audiobook Narrator
"Audiobooks are an increasingly popular form of entertainment. The convenience factor of smartphones has led to an industry boom," advises International Living. "That's creating a demand for freelance narrators." This site has advice on learning how to become an audiobook narrator.
17. Internet Research and Surveys
Another way to make good money is by surfing the Internet in your spare time or filling out online surveys. "If you're looking for a way to make an extra $1,000, $2,000 a month part-time—then Internet research is for you," advises International Living. Add the site Qmee to your browser, and if you click on a search result, you'll earn money. You can also earn cash for taking Qmee surveys and sharing your opinions on brands. Other survey sites include SurveyBods, Survey Junkie and Valued Opinions. Another way to make a series of small cash rewards while on the go? With the new app Current, travelers can make up to an extra $600 a year by simply listening to music and performing various tasks.
A travel job we dream about: farming and living off the land.GETTY
Plus: 3 Travel Jobs that We Dream About
1. Farming and Living Off the Land
"Farming can be one of the most fulfilling lifestyles you can embark on," advises International Living. "But many might dismiss it as too much hard work, or too expensive to get started." That may be true in the US, but overseas there are opportunities that will make it easier than you think to live off the land—and you can make money while you're at it. It could be as simple as creating a veggie patch to feed the family and bring in a little extra cash at the local farmers' market. Or you could oversee a large acreage of land that turns out big profits.
2. Run an Ecolodge
"In countries all around the world, expats have discovered the joys—and profit—of running an ecolodge," advises International Living. "They're taking advantage of a growing trend in ecotourism to fund their peaceful, nature-filled lives overseas—and they've discovered some of the most affordable, breathtaking destinations to do it.
Ecolodges are usually located in destinations that cater to tourists looking for nature-focused vacations and can be set up anywhere that is reachable by transport.
3. Try Cheesemaking
Who doesn't love cheese? "Cheesemaking can be a satisfying and fun hobby, but beyond that, it can provide an income as well," advises International Living. "In certain expat havens in Latin America, good cheese is in high demand."
READ MORE:
• These Beautiful Villages In Italy Will Pay You $33,000 To Move There
• The Best (And Cheapest) Places To Live In America In 2021